SEWING PATTERN: CARRY ON BACKPACK, LUNCH BAG, AND SHOULDER BAG
This fabulous pattern is a 6-in-1 pattern set and includes a backpack in 3 sizes, a lunch bag in standing and horizontal format, and a classic shoulder bag. 
When we designed these bags, we wanted to let your creativity run wild and allow you to sew an individual and totally unique backpack and bag. 
Since you can combine all the parts as you wish, you can either sew a simple and practical bag or make a very individual bag with lots of pockets and extras according to your imagination. 
PATTERN TYPE: 
PDF - A4/ USLetter, A0 and Projector (layered).
SEWING LEVEL: 
Advanced beginner. 
DESIGNED FOR:
Woven fabrics, such as vinyl, oilskin, softshell, etc.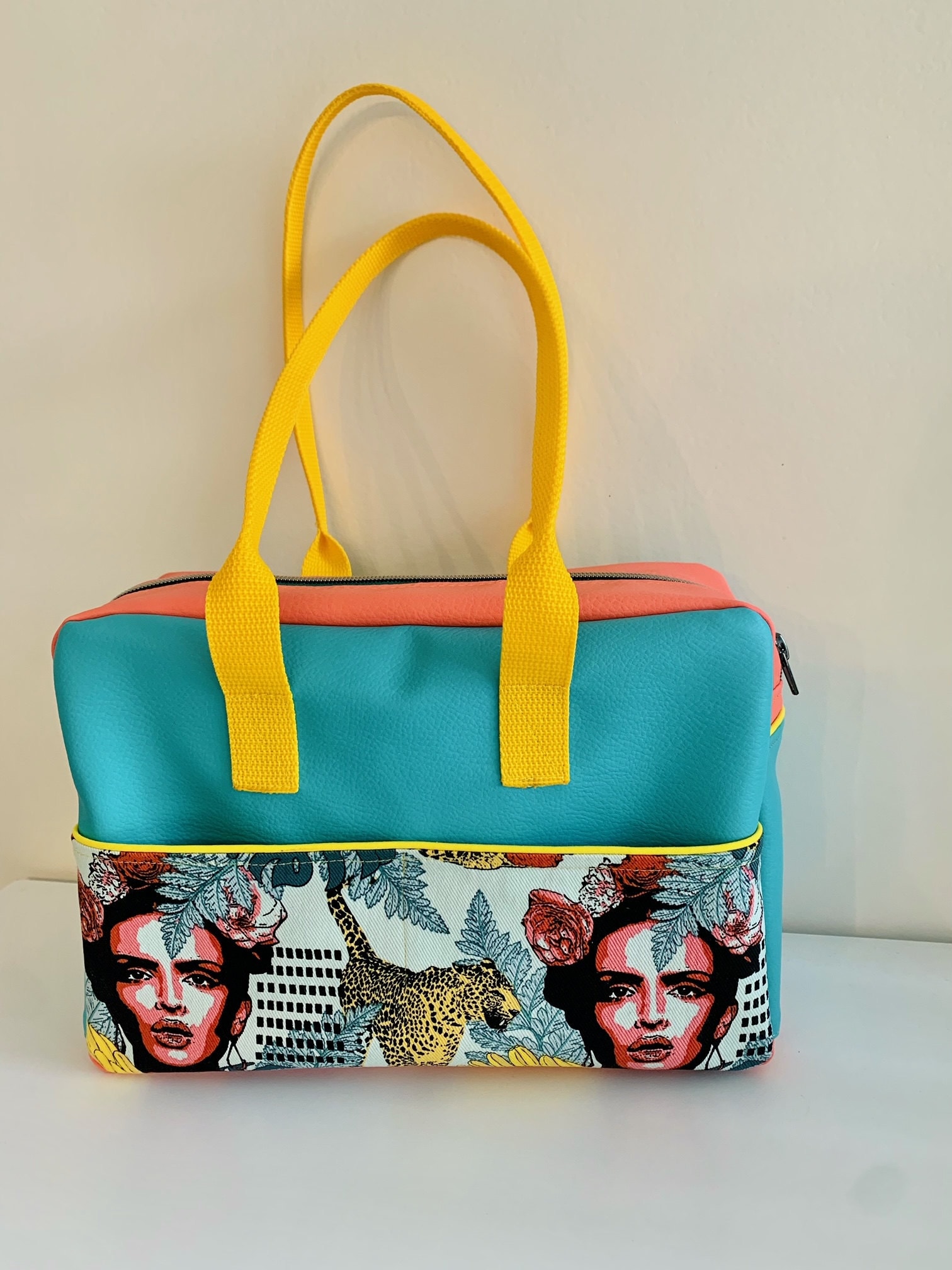 Lunchbag - Leather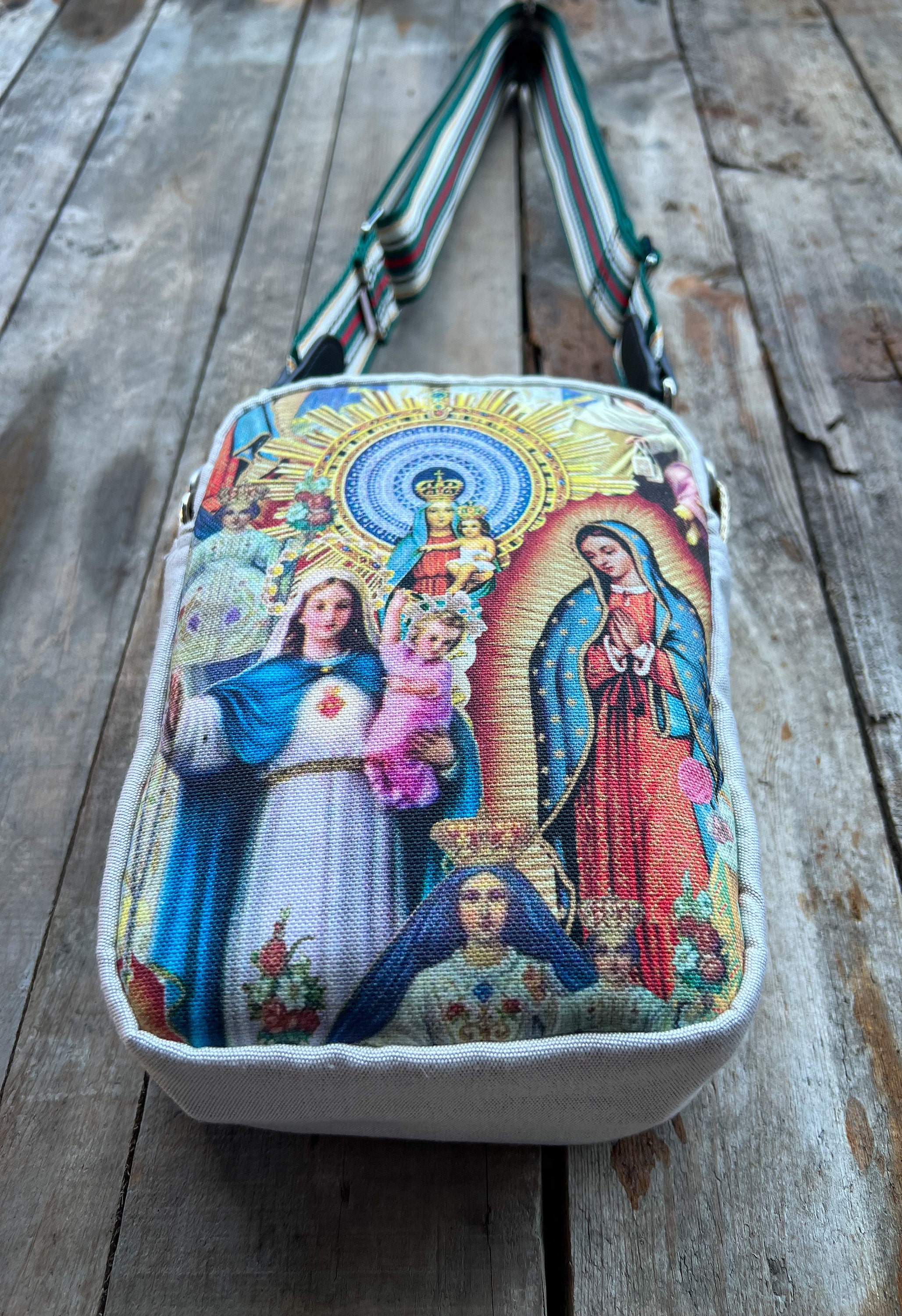 Shoulderbag - Twill/ canvas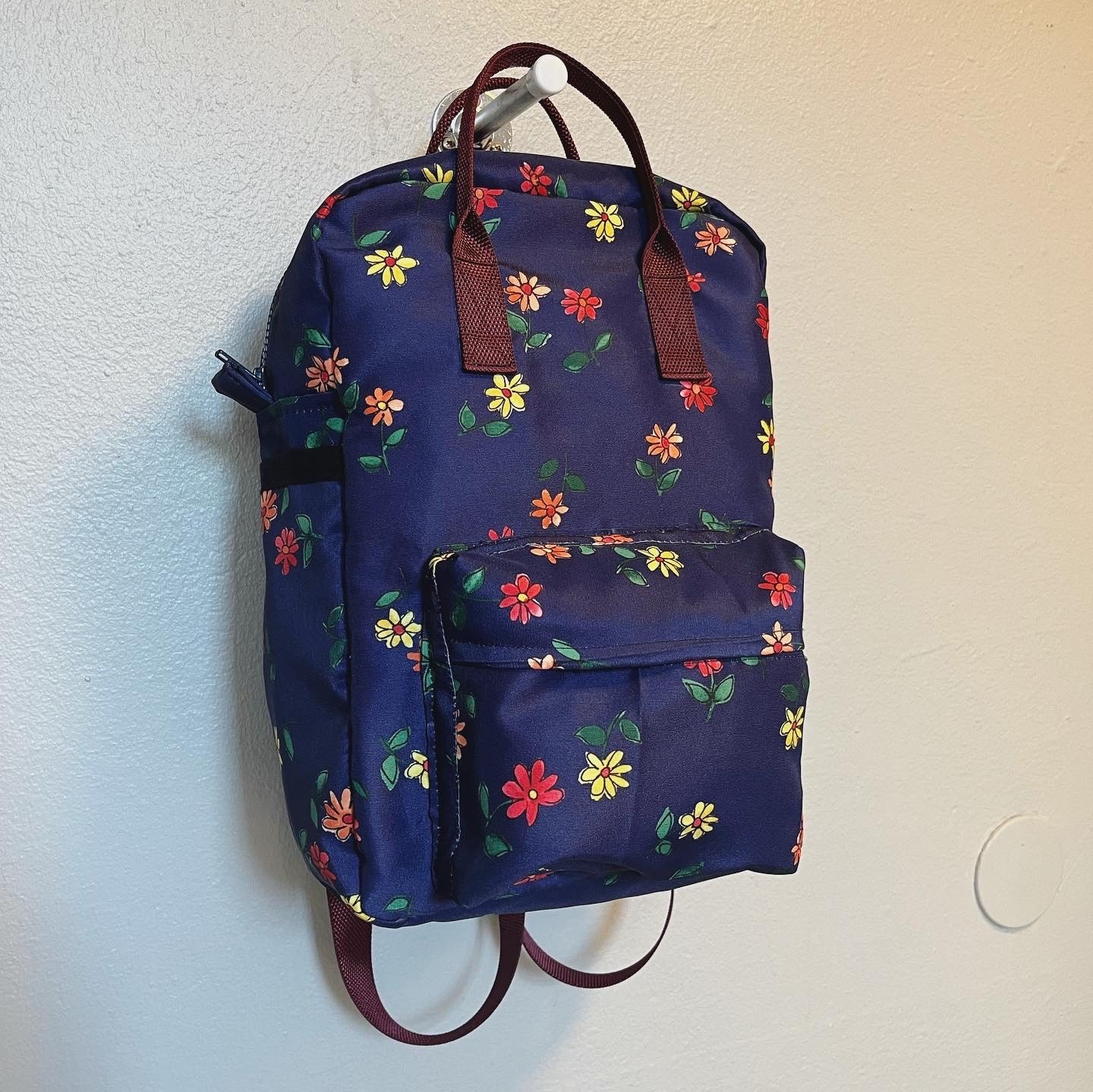 Backpack - canvas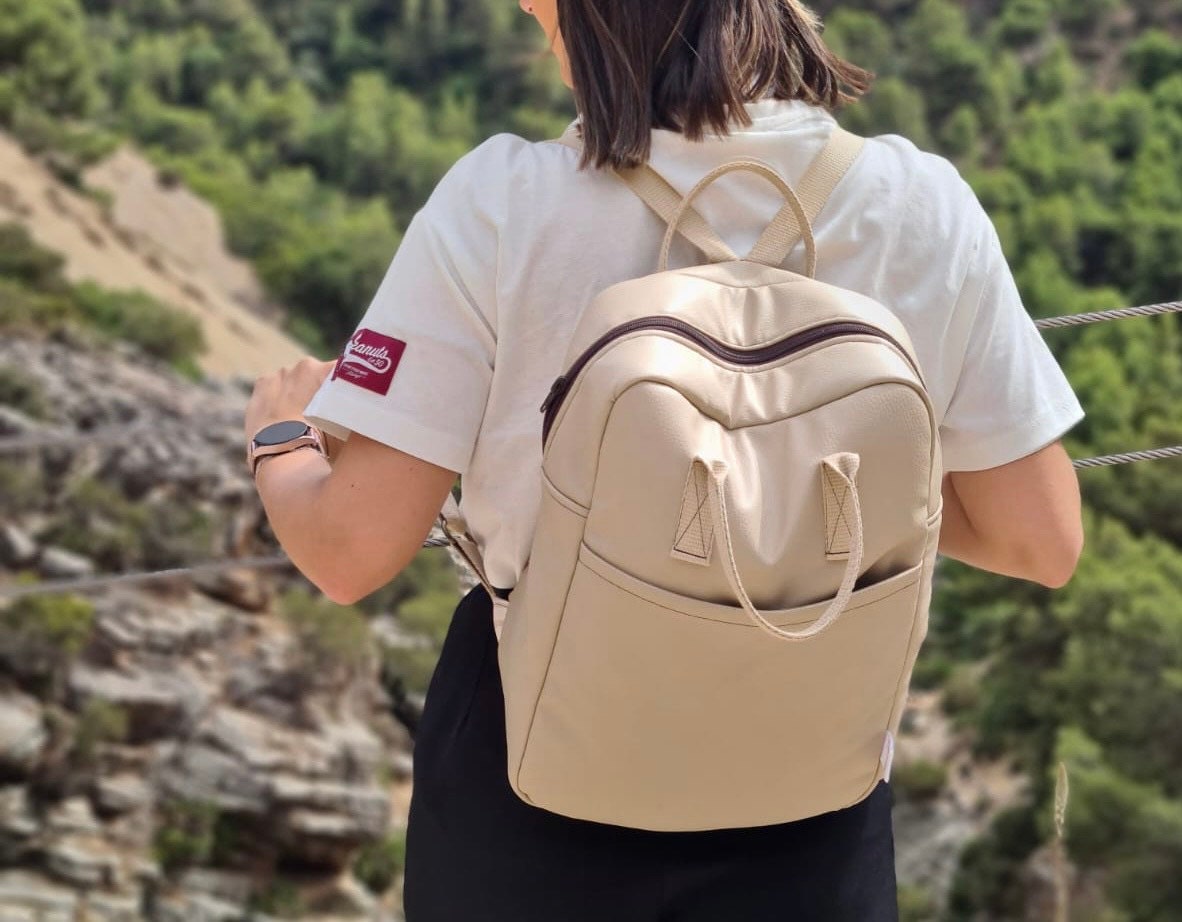 Backpack - faux leather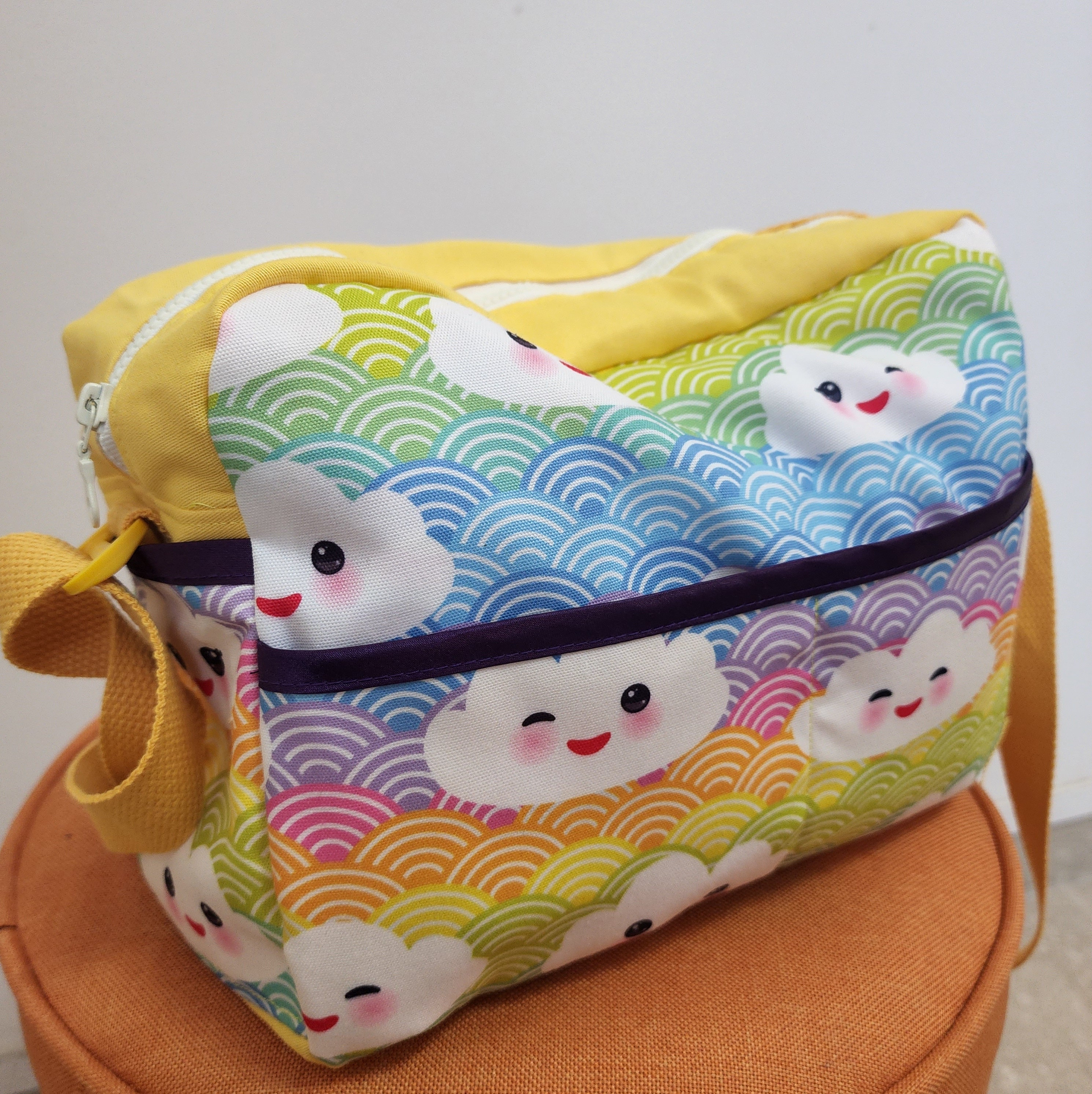 Lunch bag - baby canvas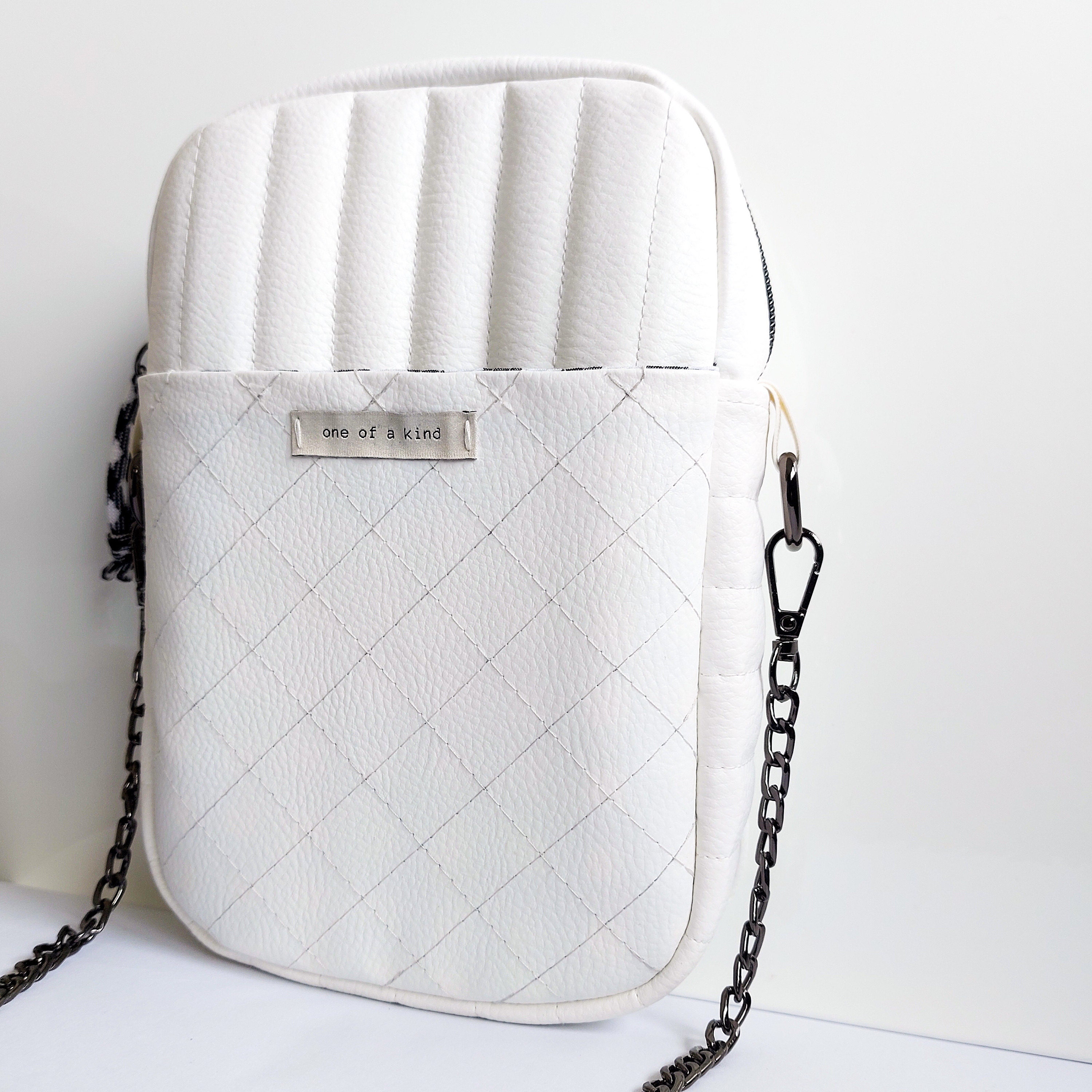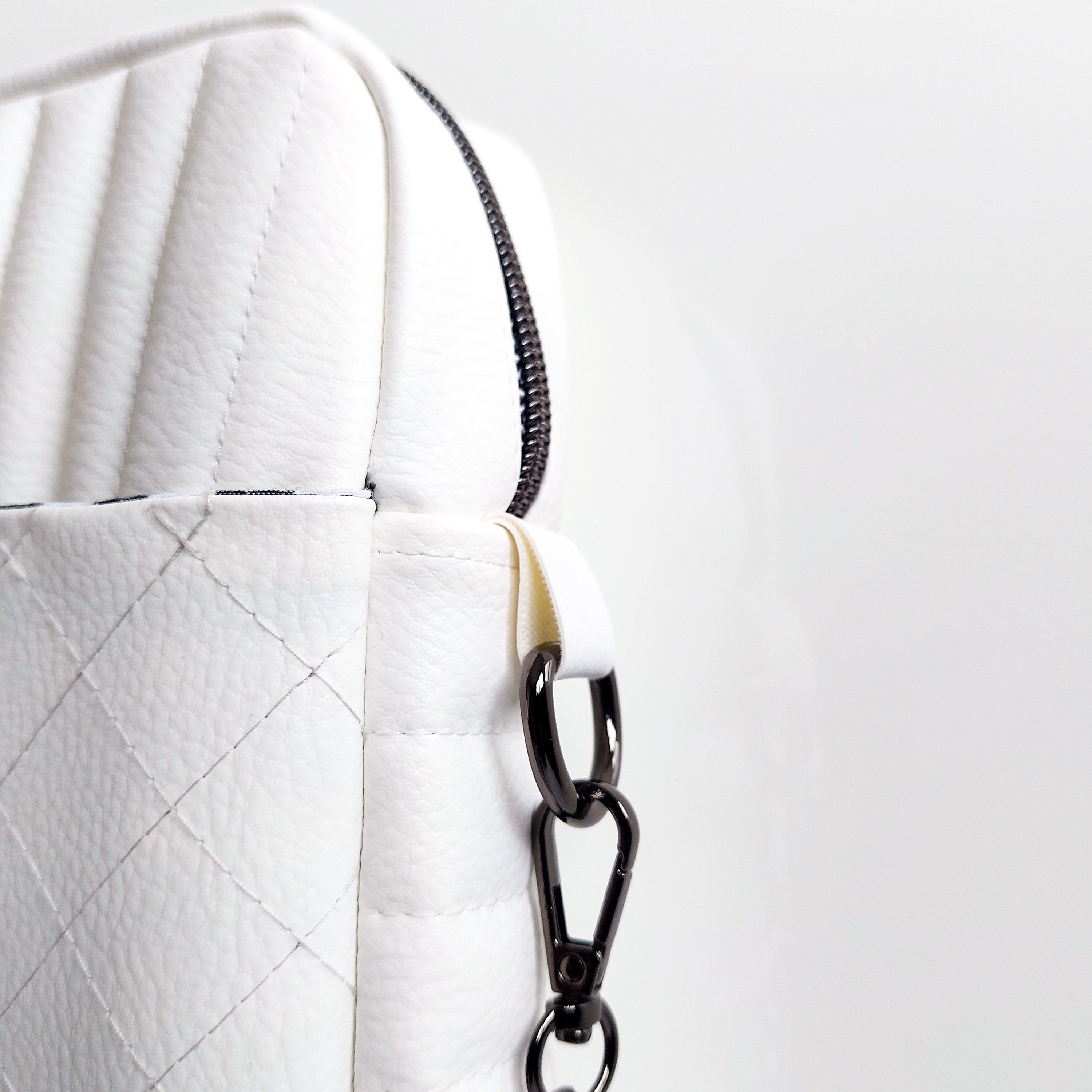 Shoulder bag - faux leather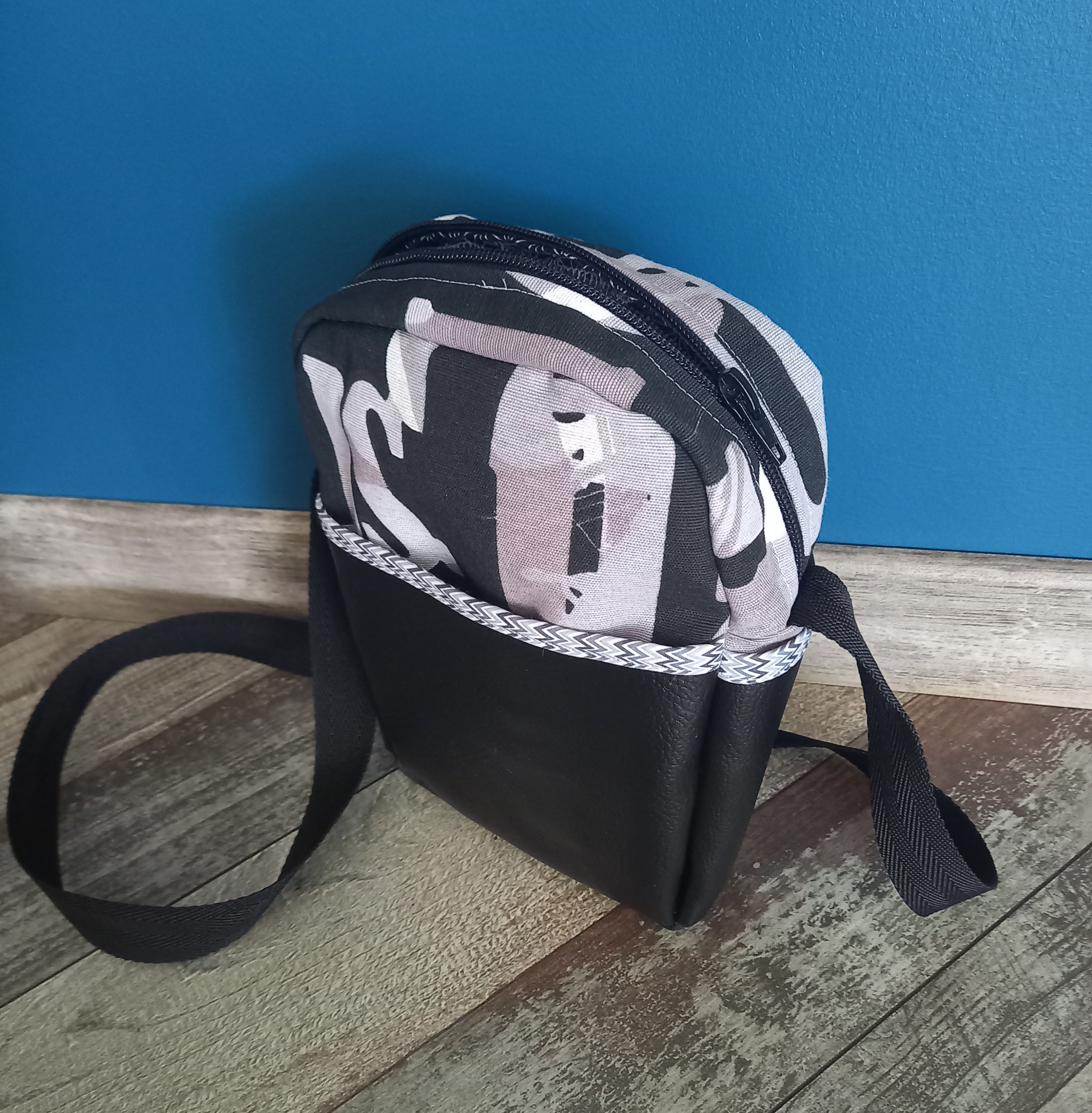 Shoulder bag - canvas/ faux leather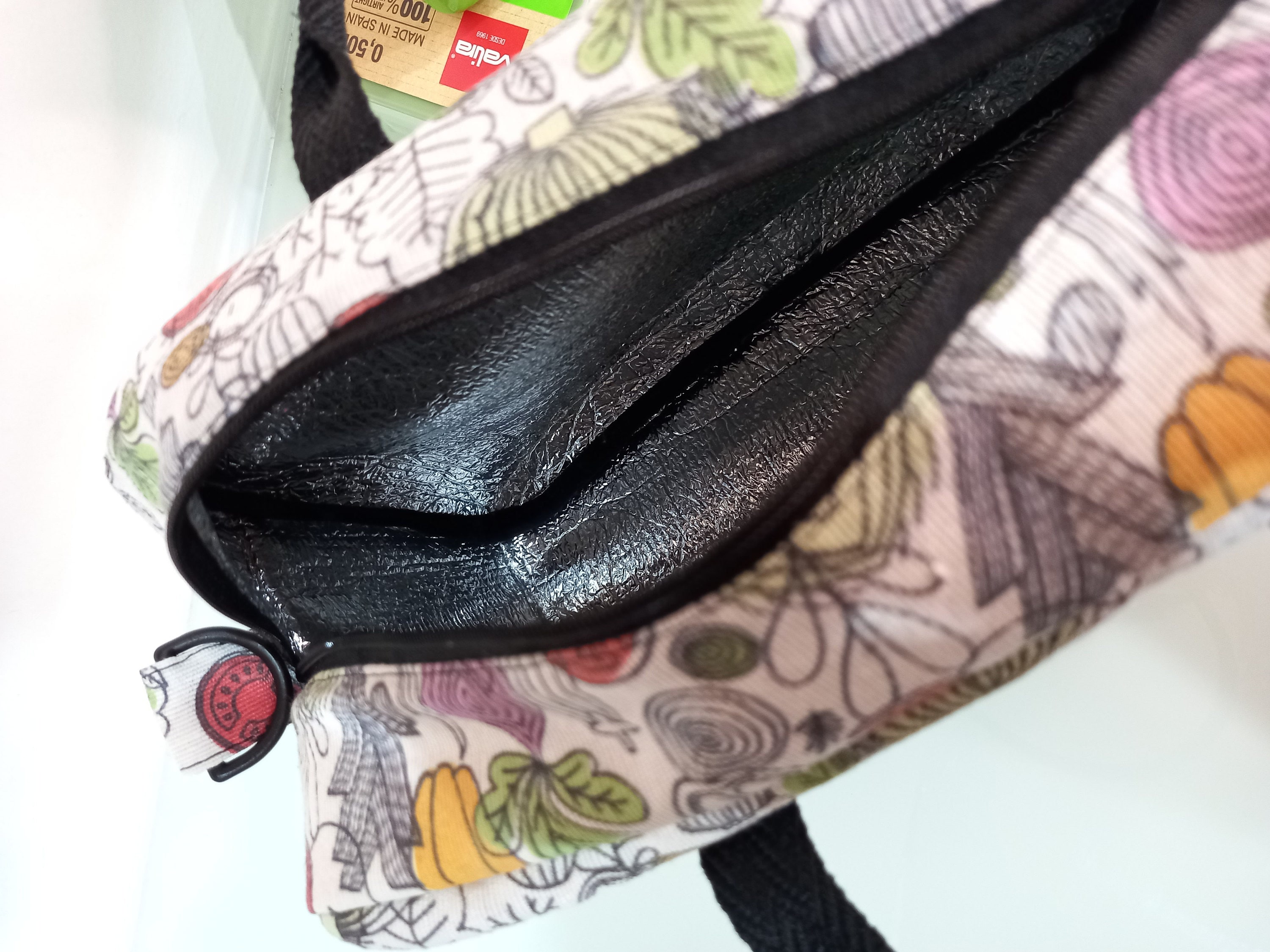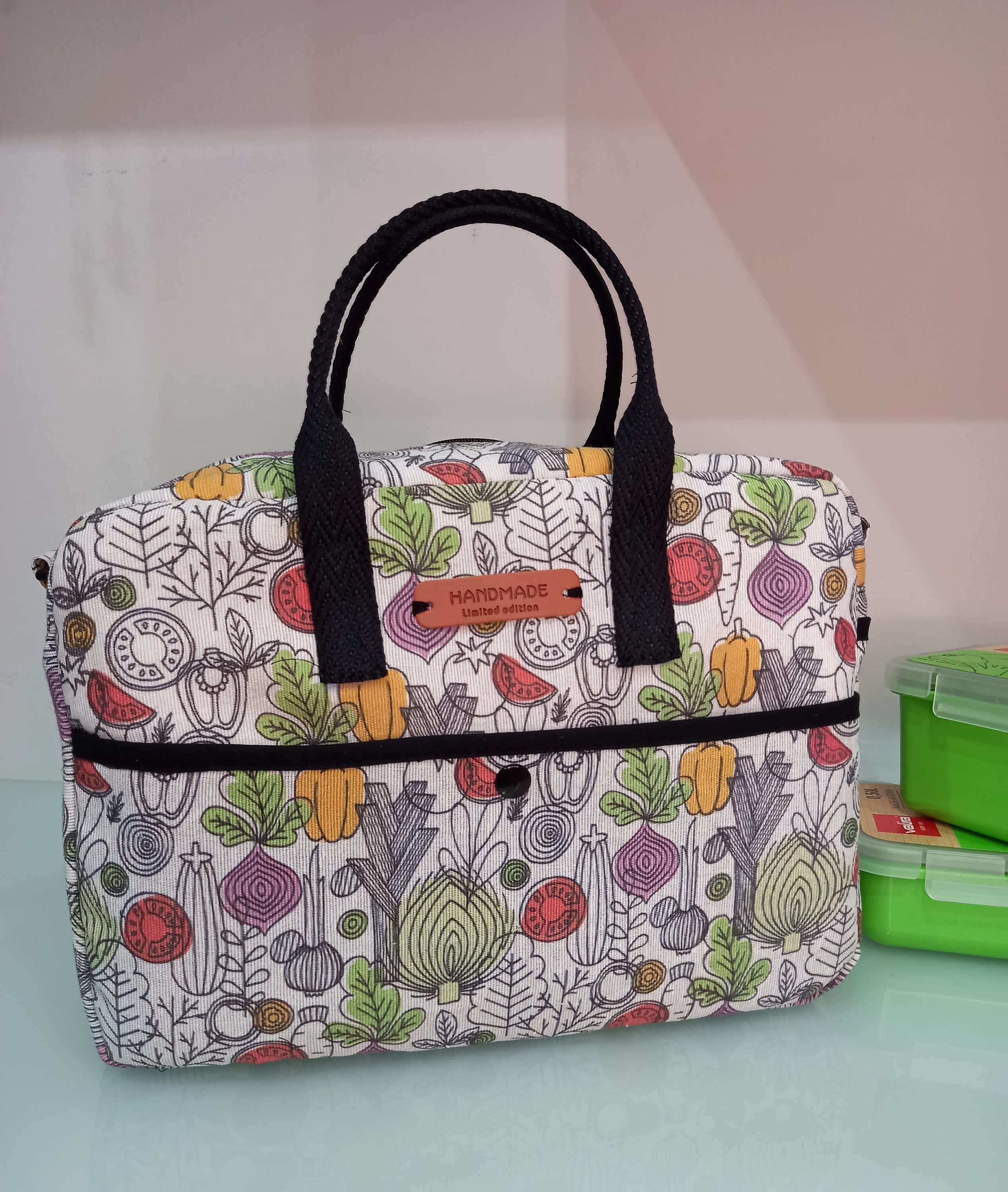 Lunch bag - Canvas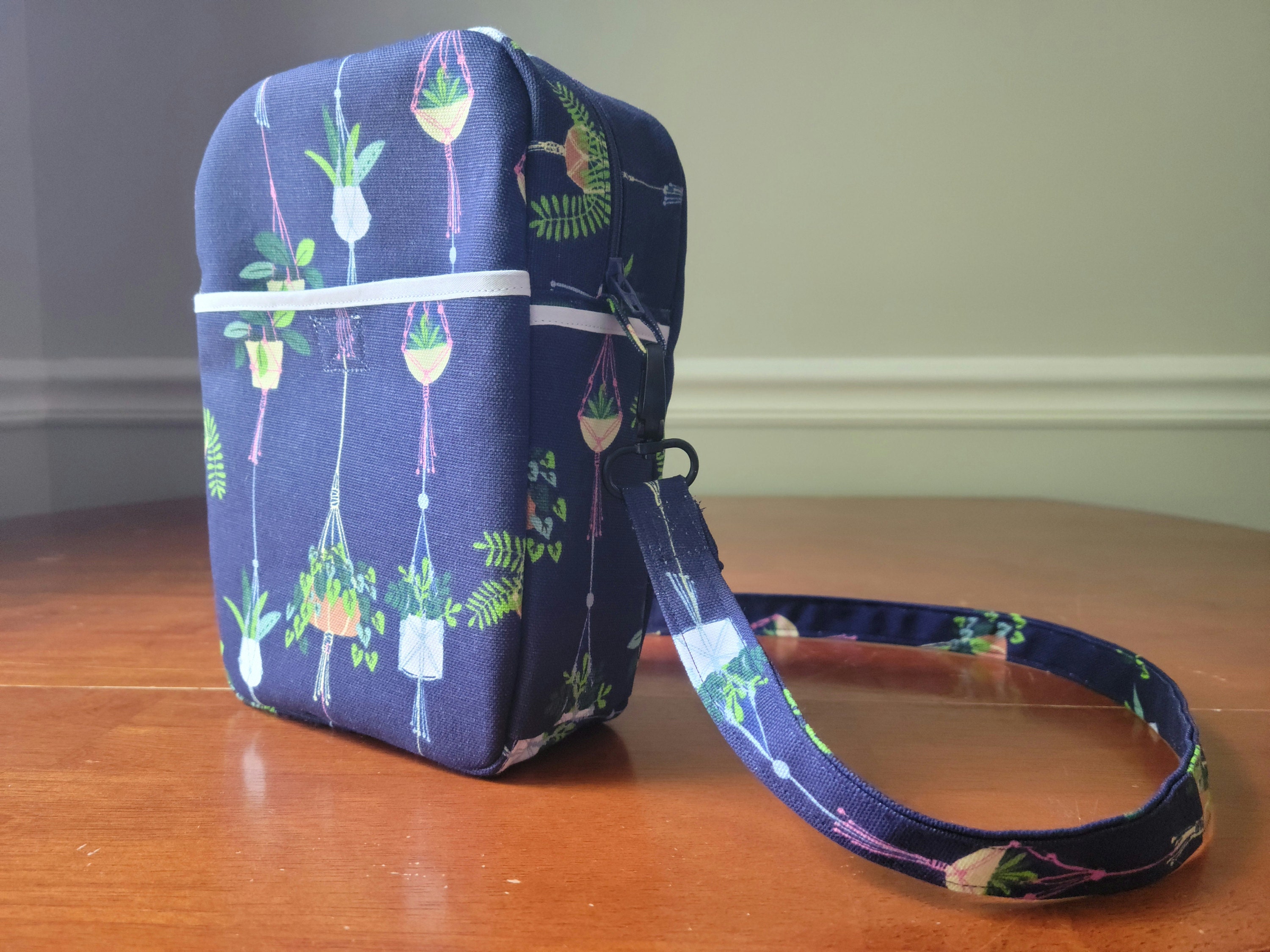 Shoulder bag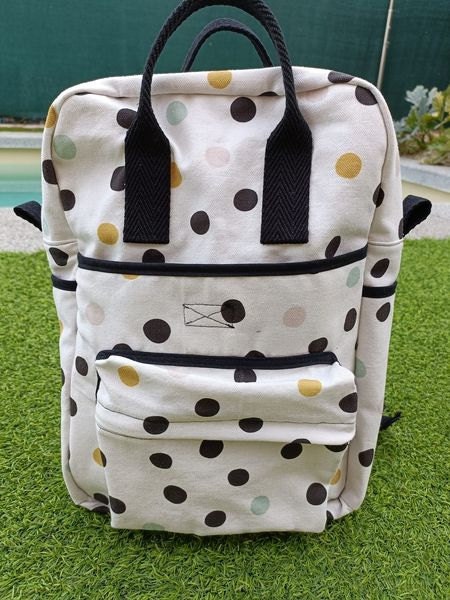 Backpack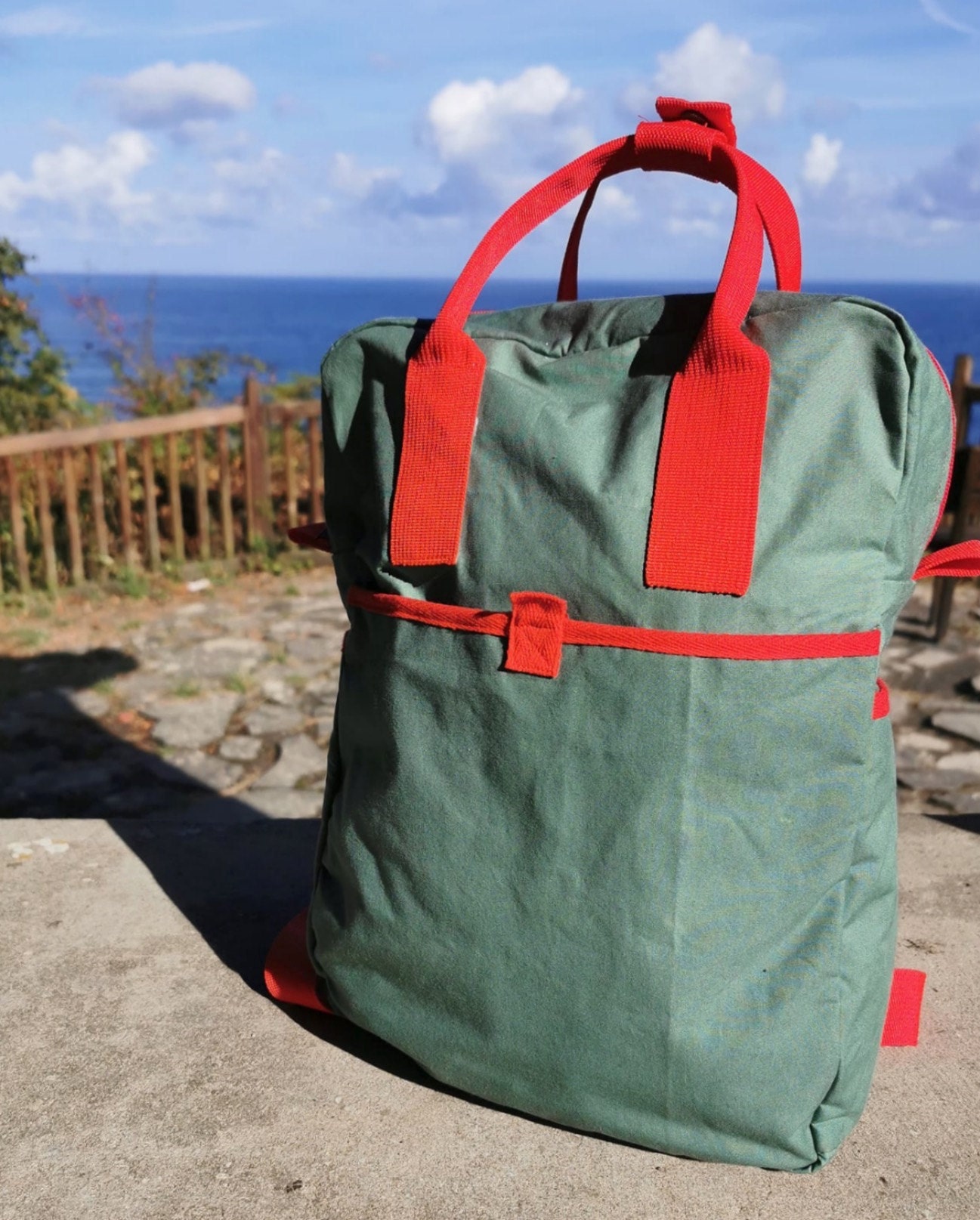 Backpack - oilskin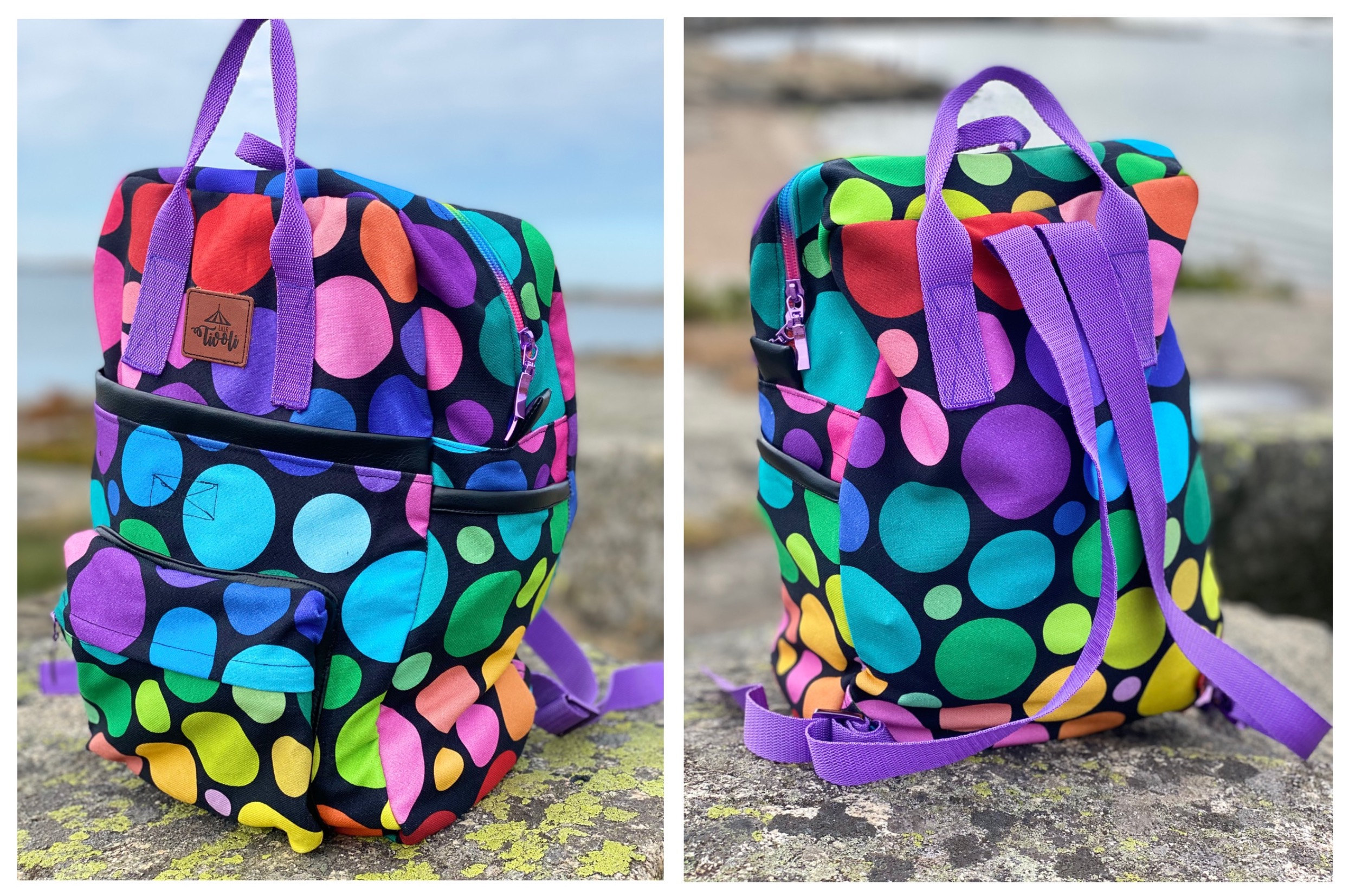 Backpack - cotton canvas/ leather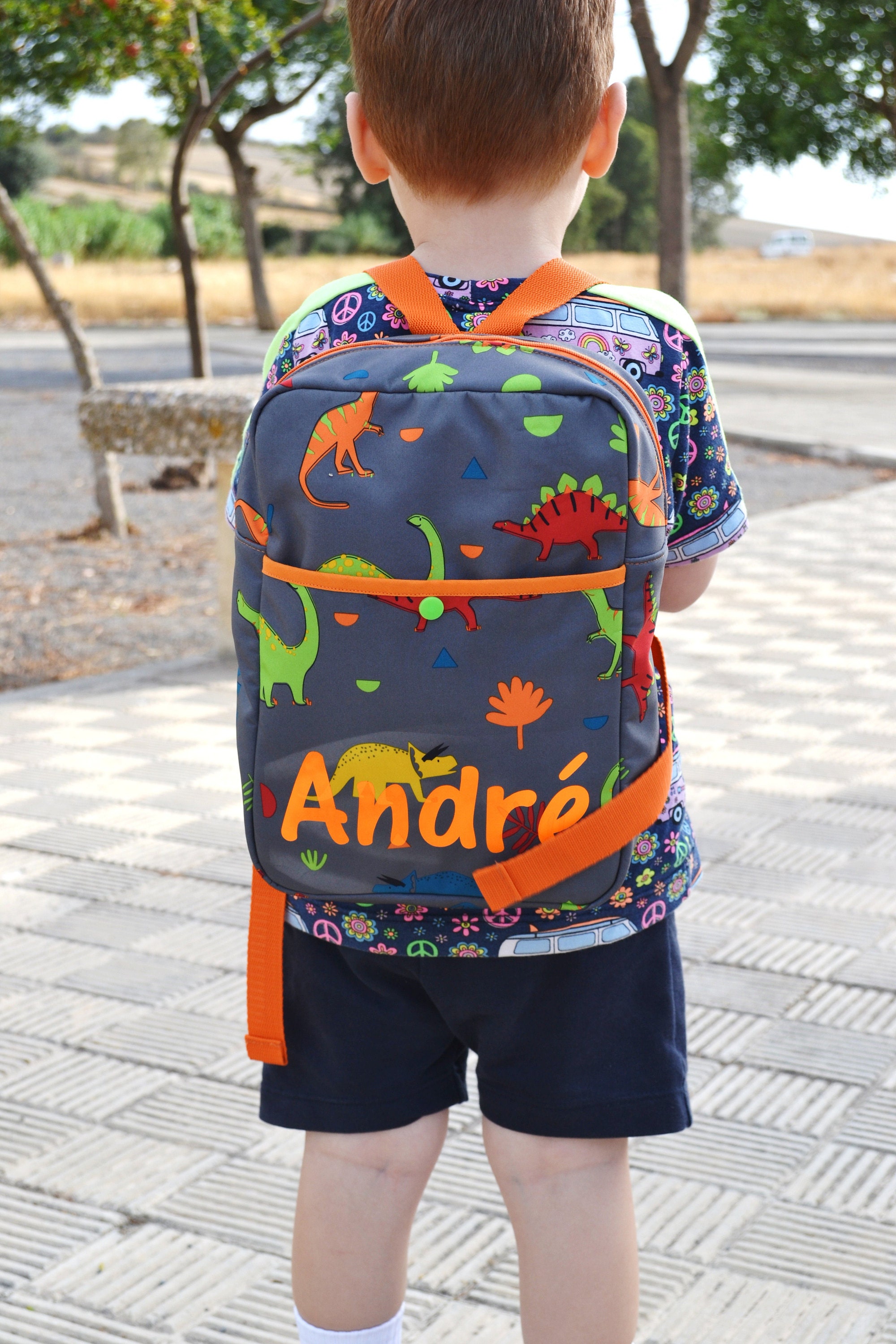 Backpack - softshell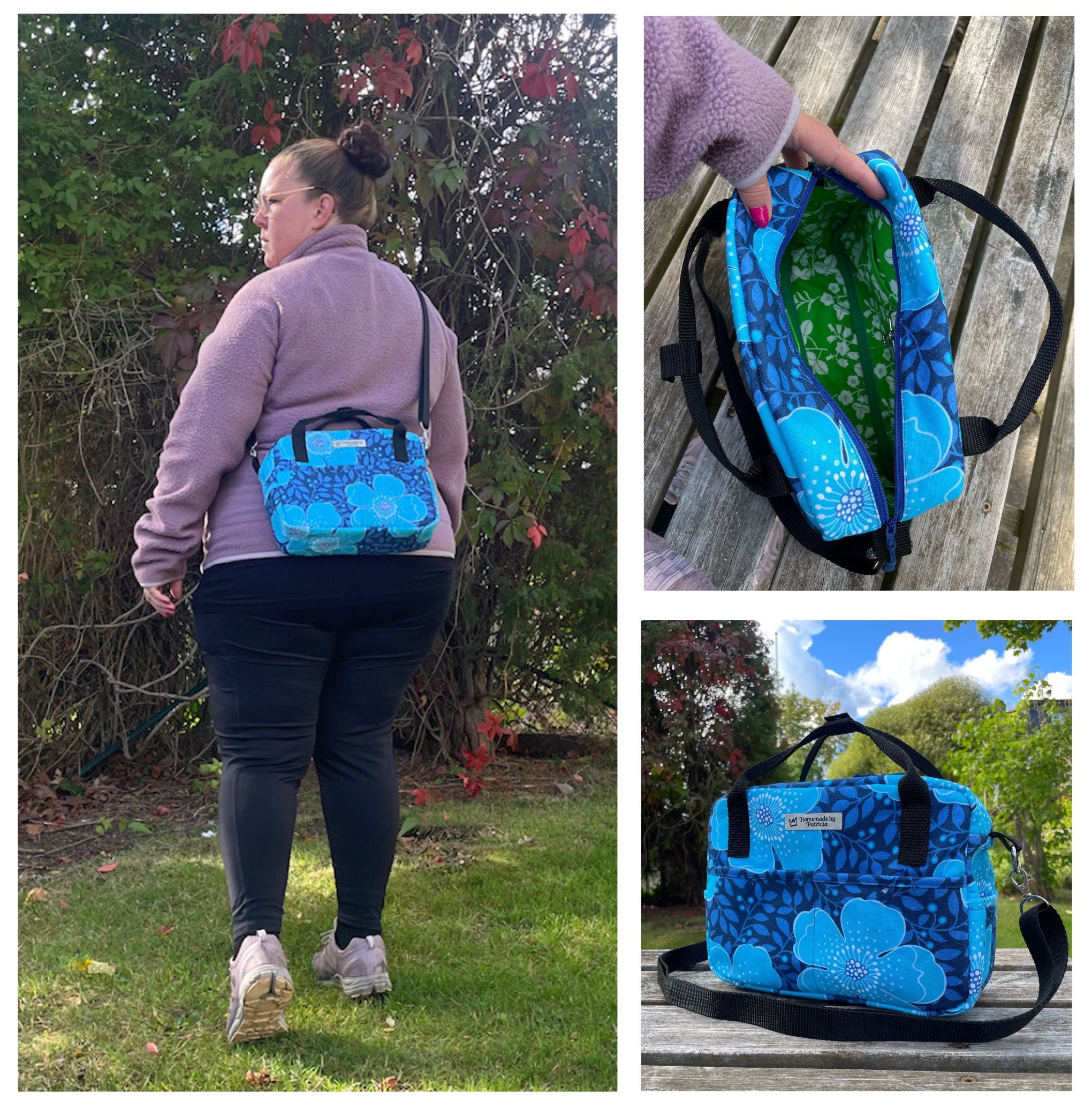 Lunch bag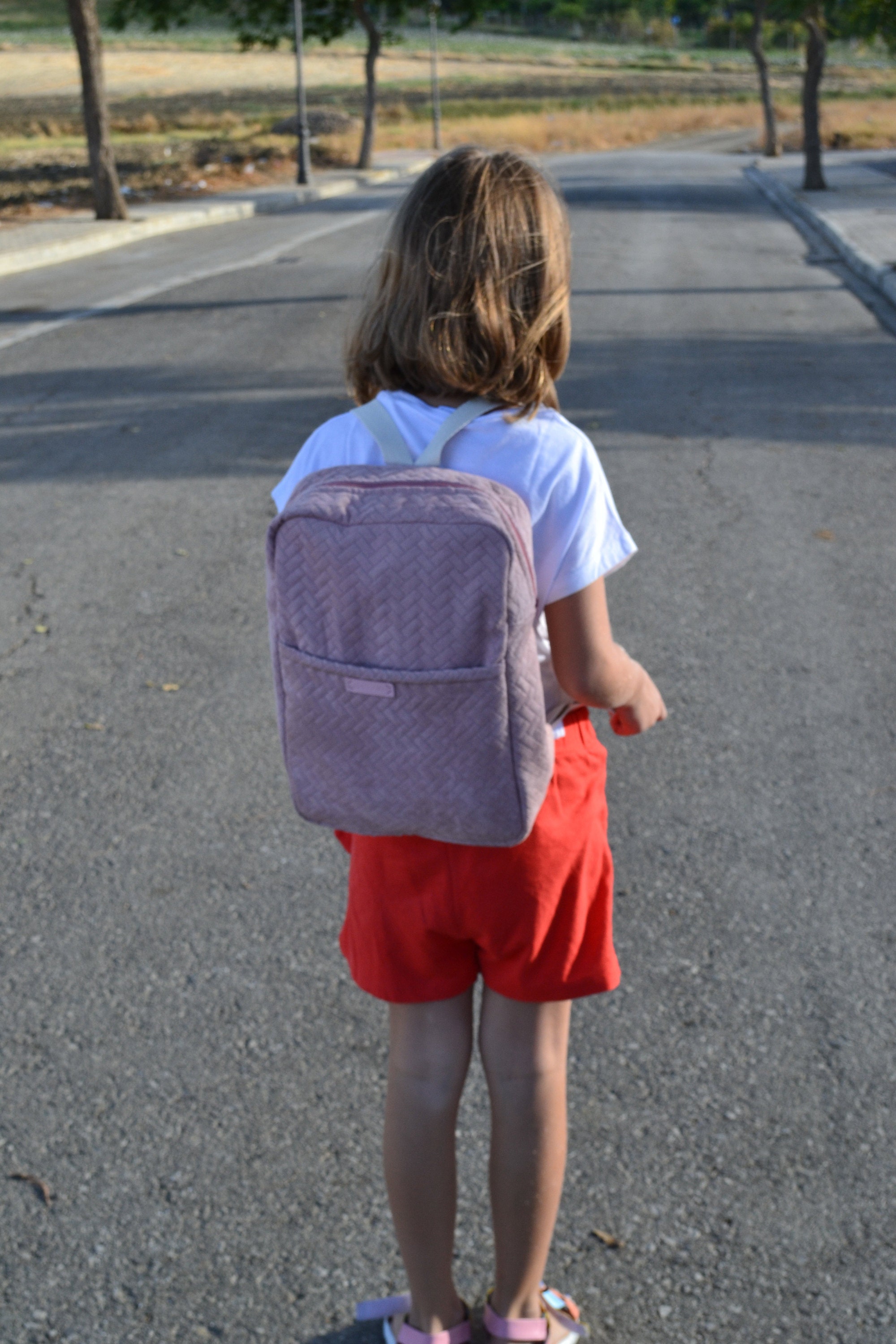 Backpack - embroidery fabric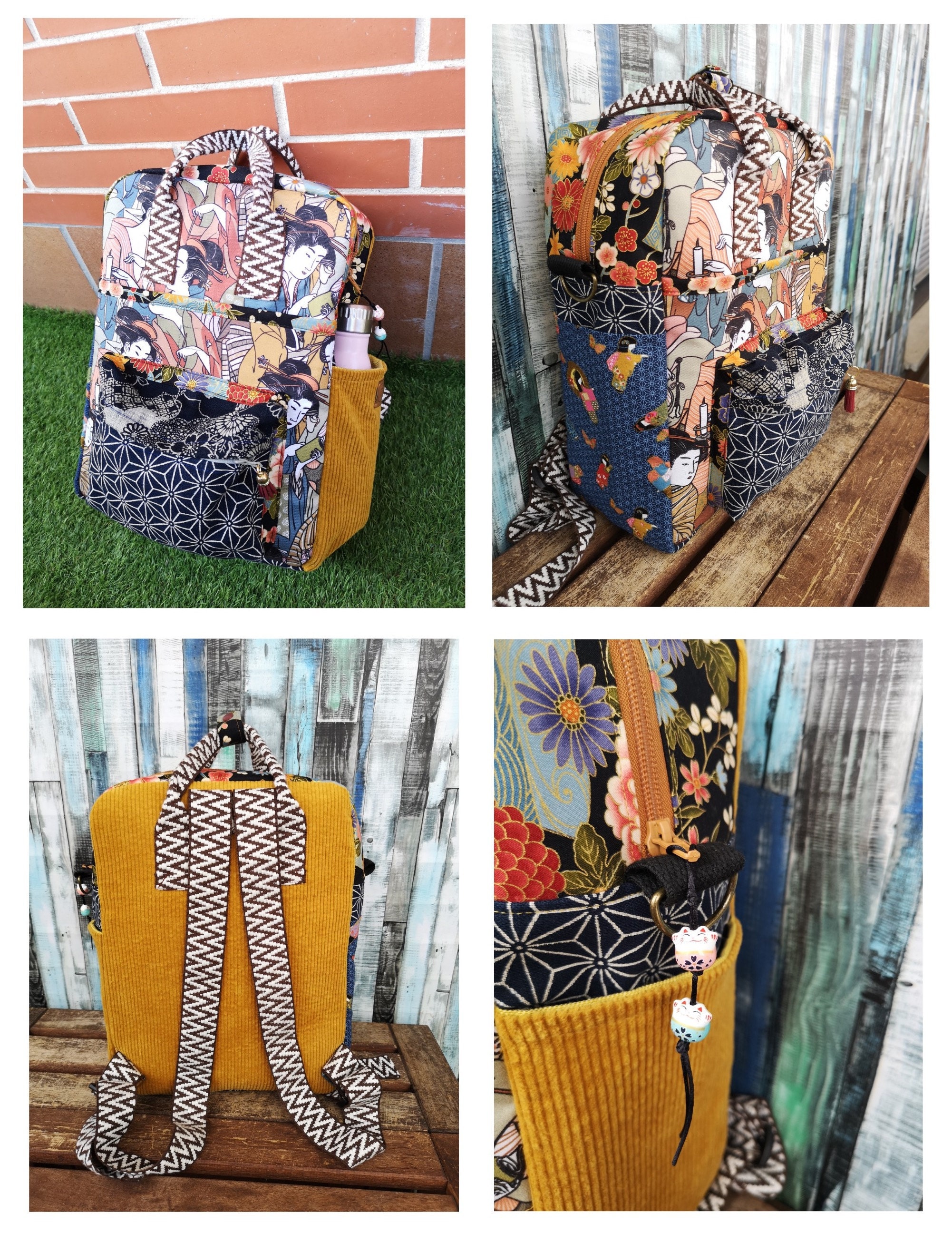 Backpack - canvas/ twill/ corduroy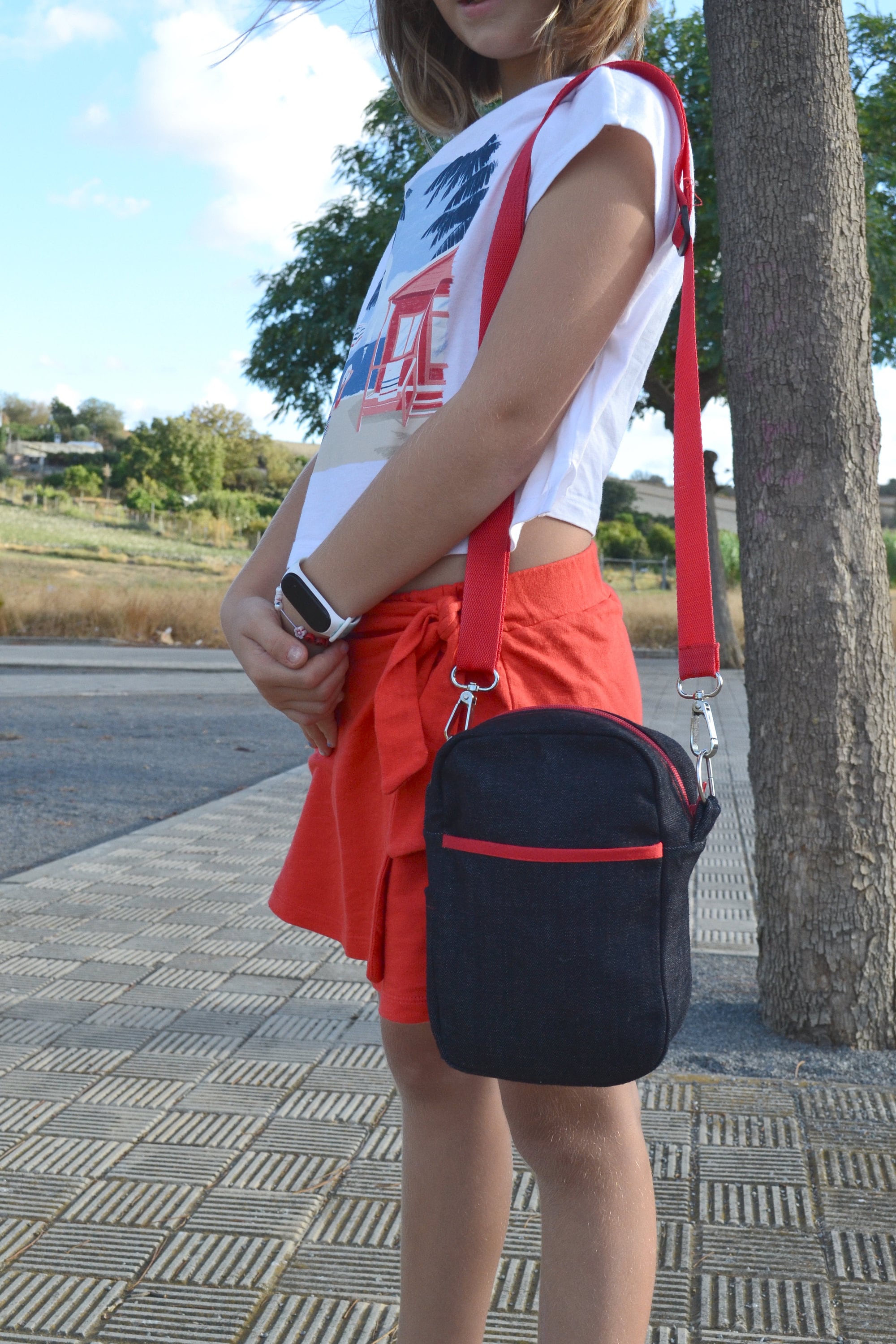 Shoulder bag - demin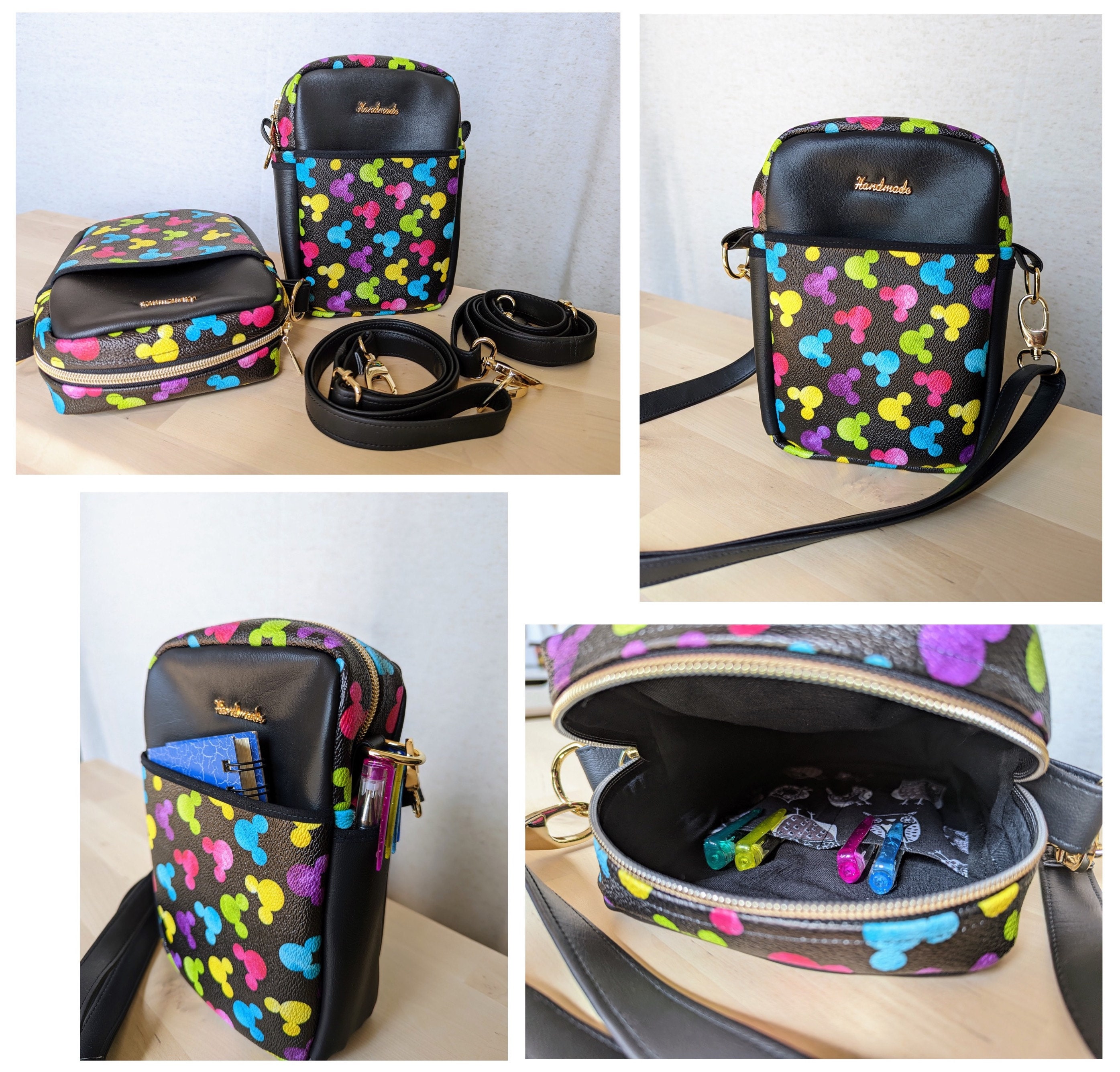 Shoulder bag - faux leather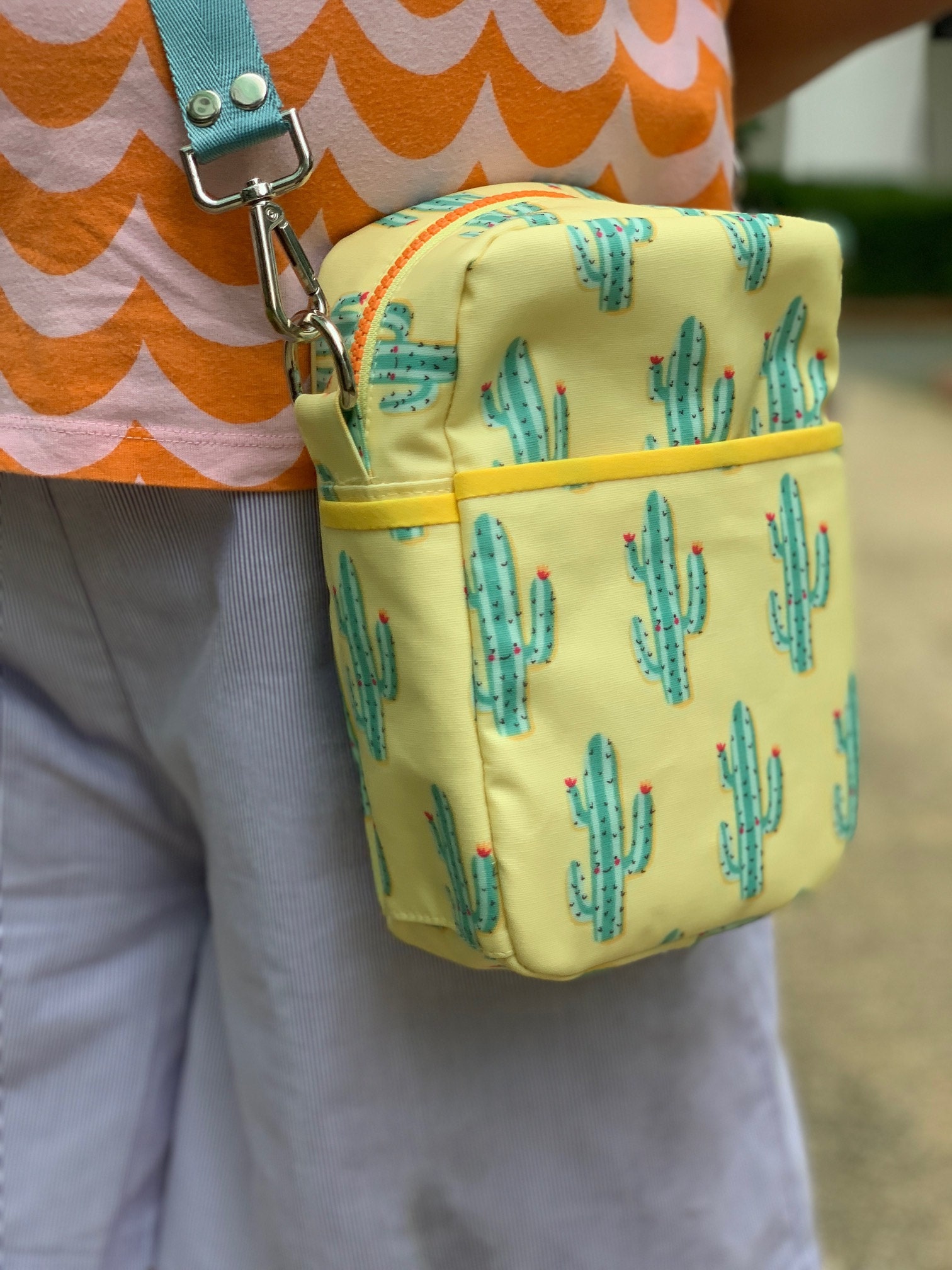 Shoulder bag - vinyl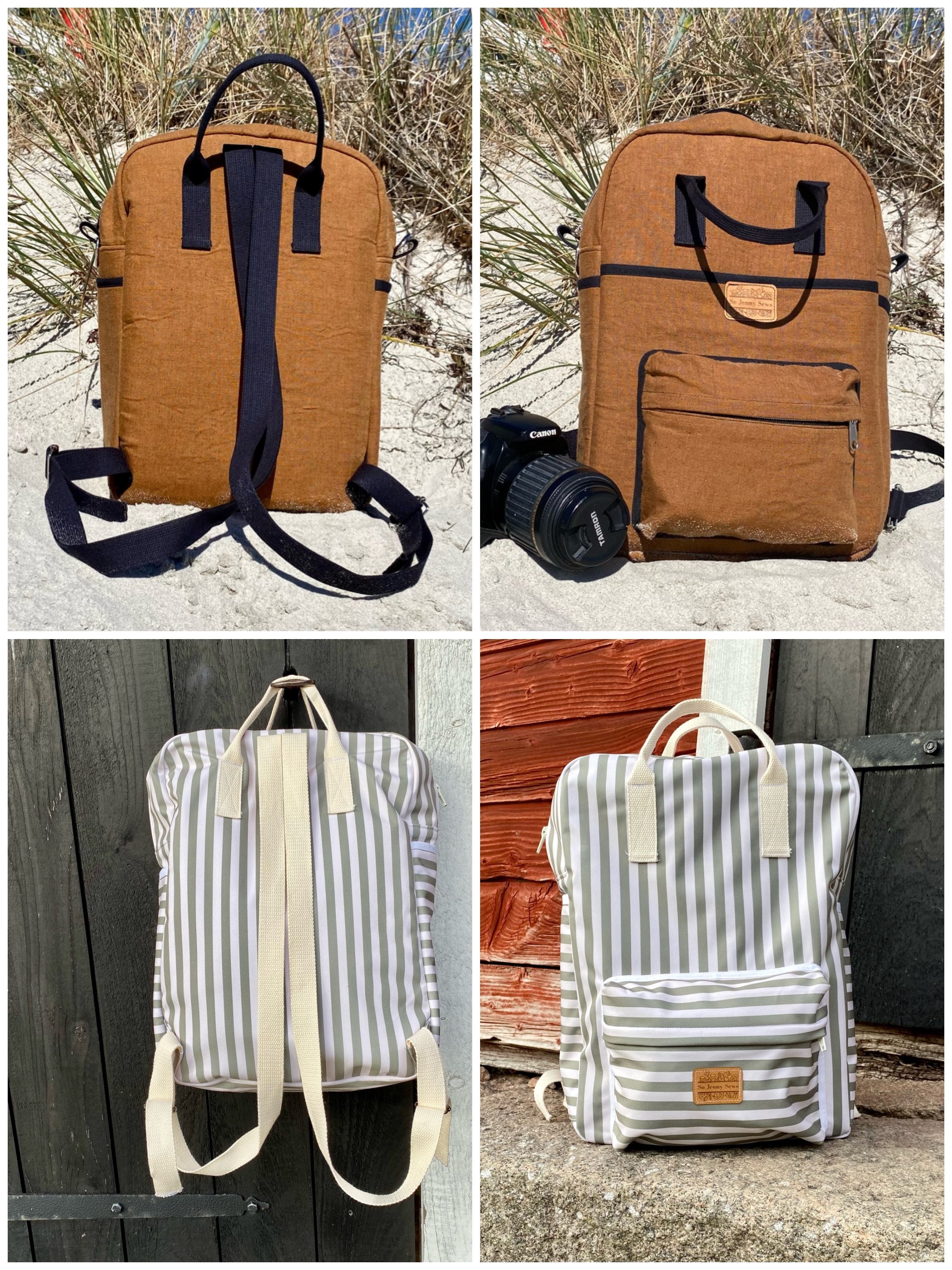 Backpack sizes M and L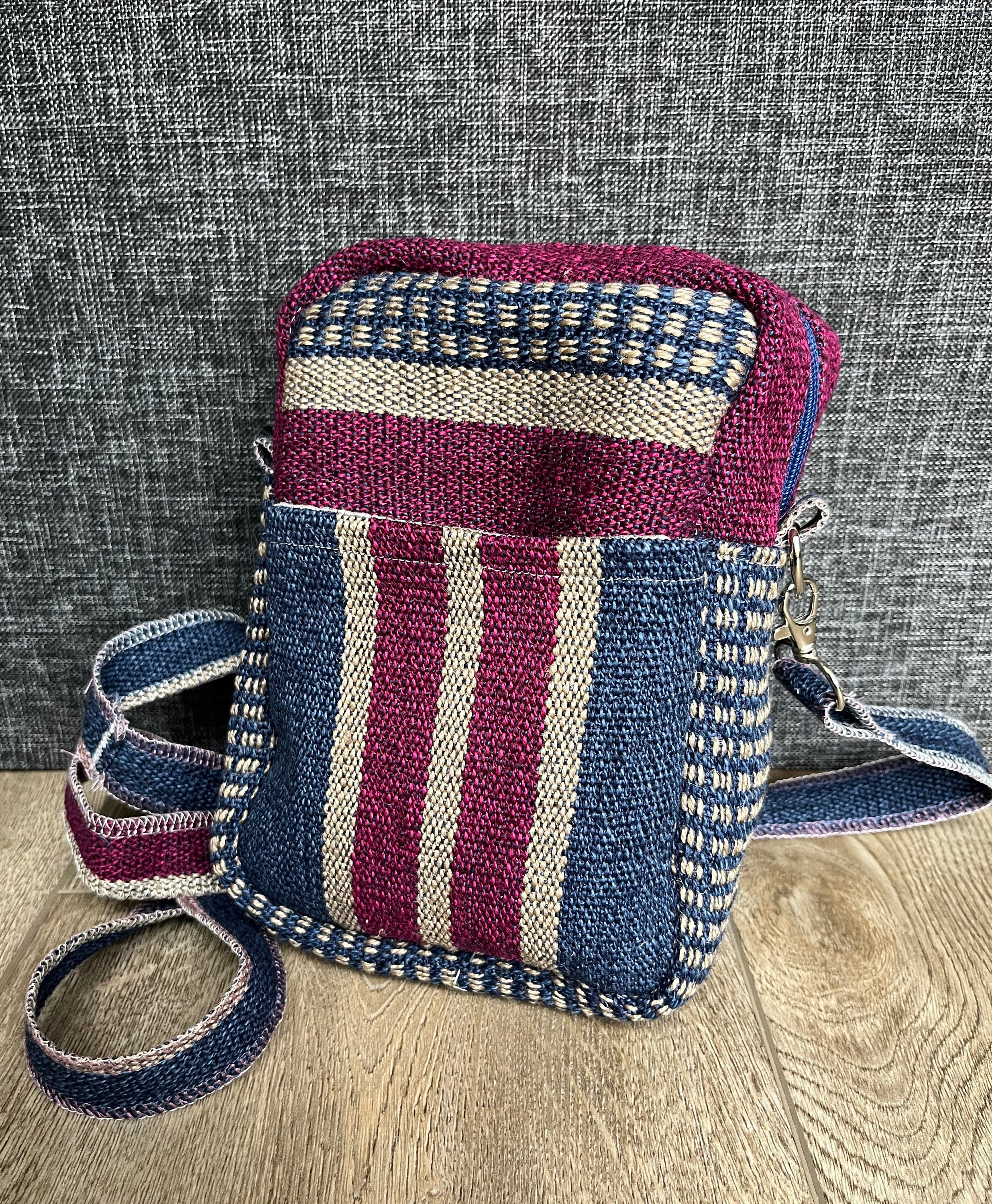 Shoulder bag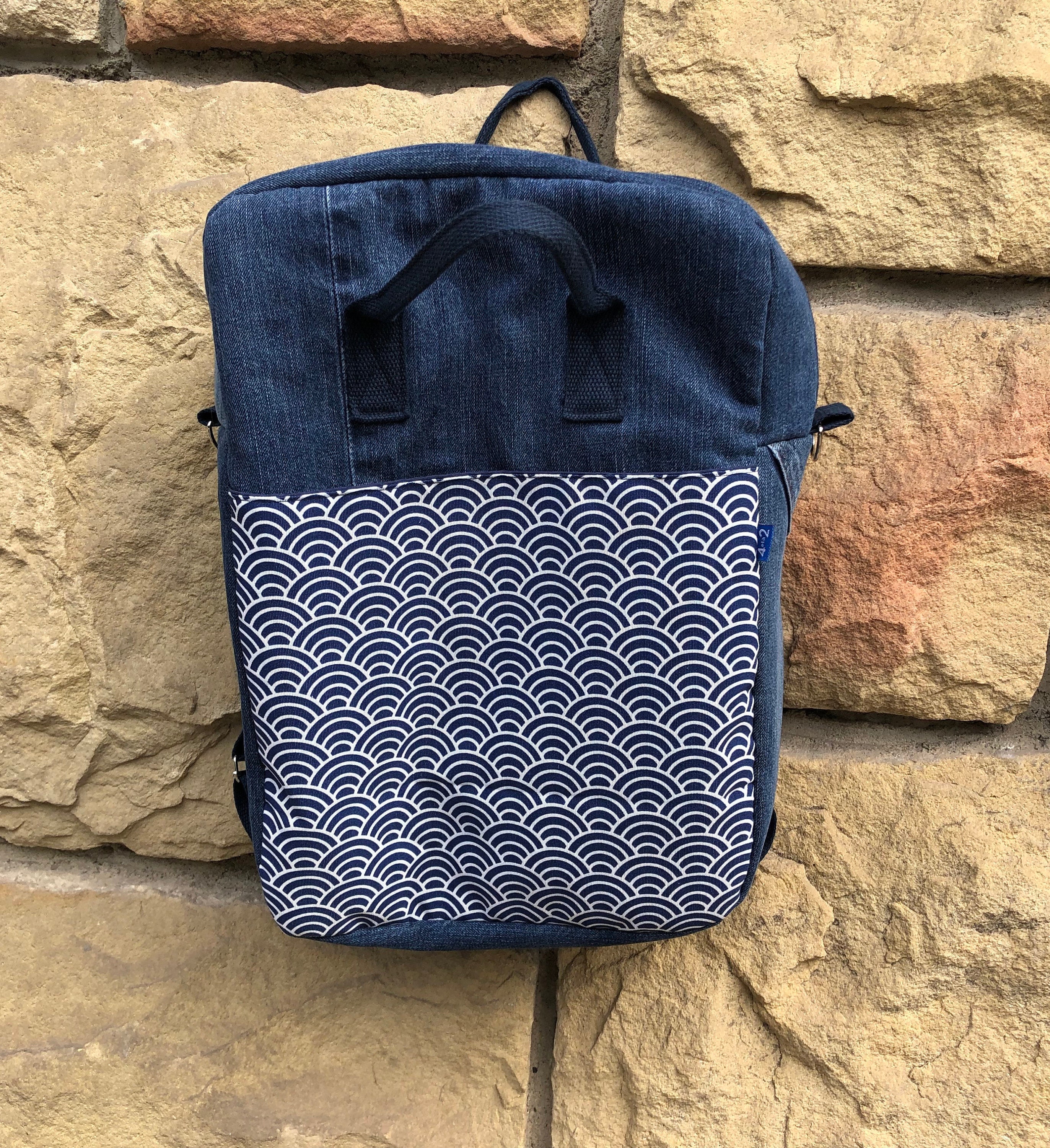 Backpack - denim/ soft canvas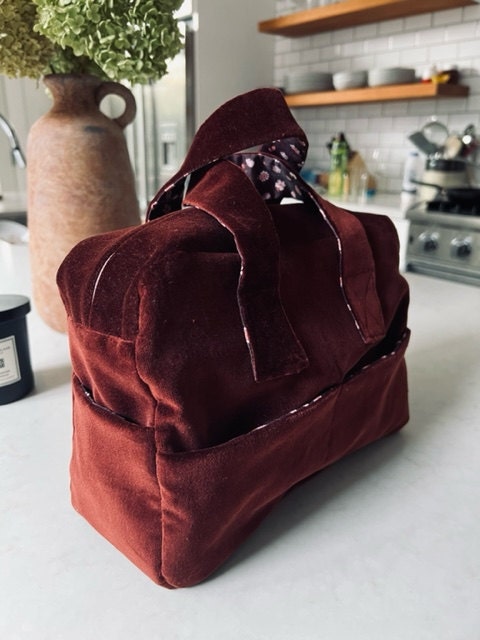 Lunch bag - corduroy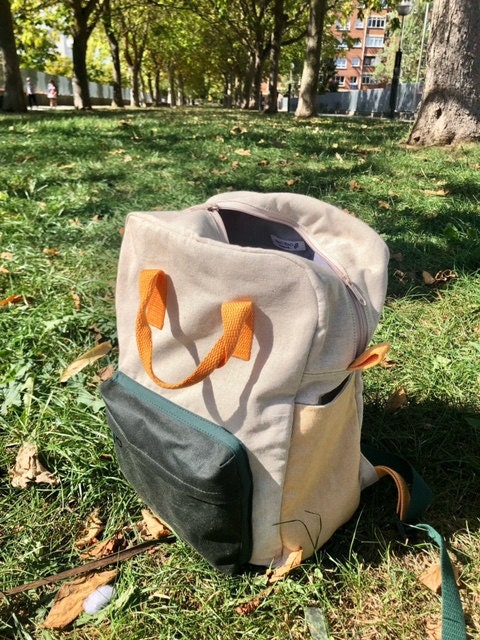 Backpack - twill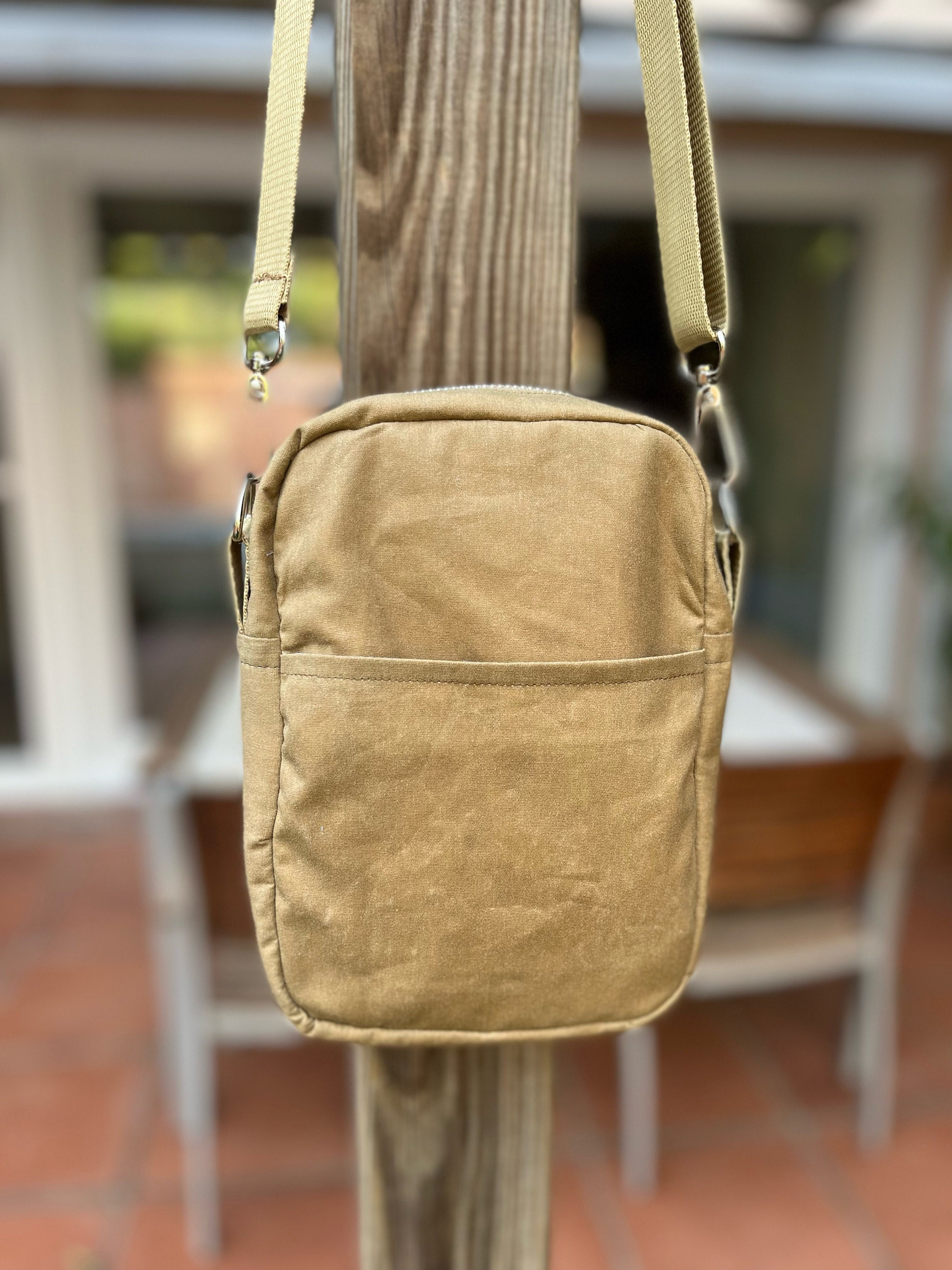 Shoulderbag - oilskin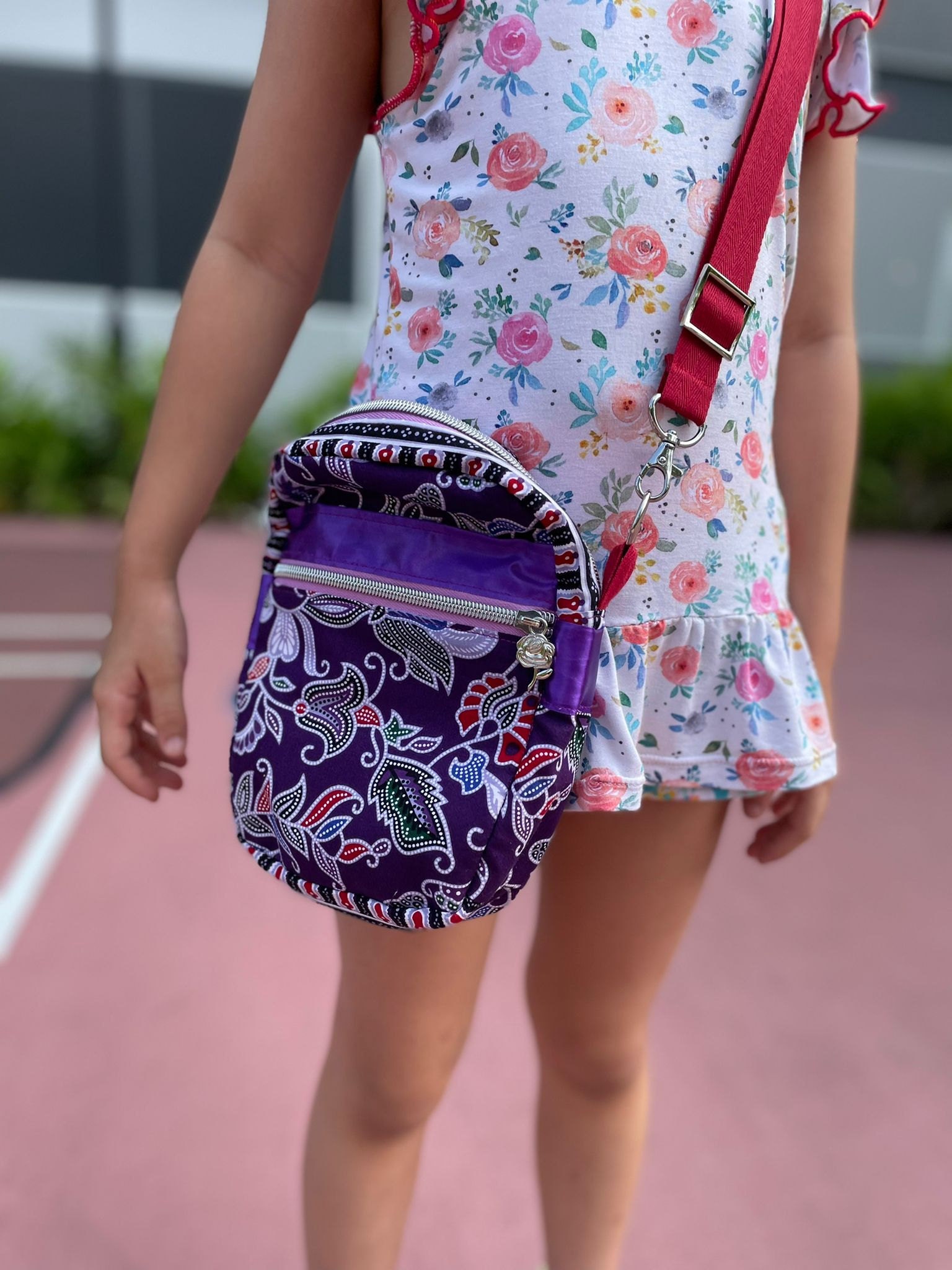 Shoulder bag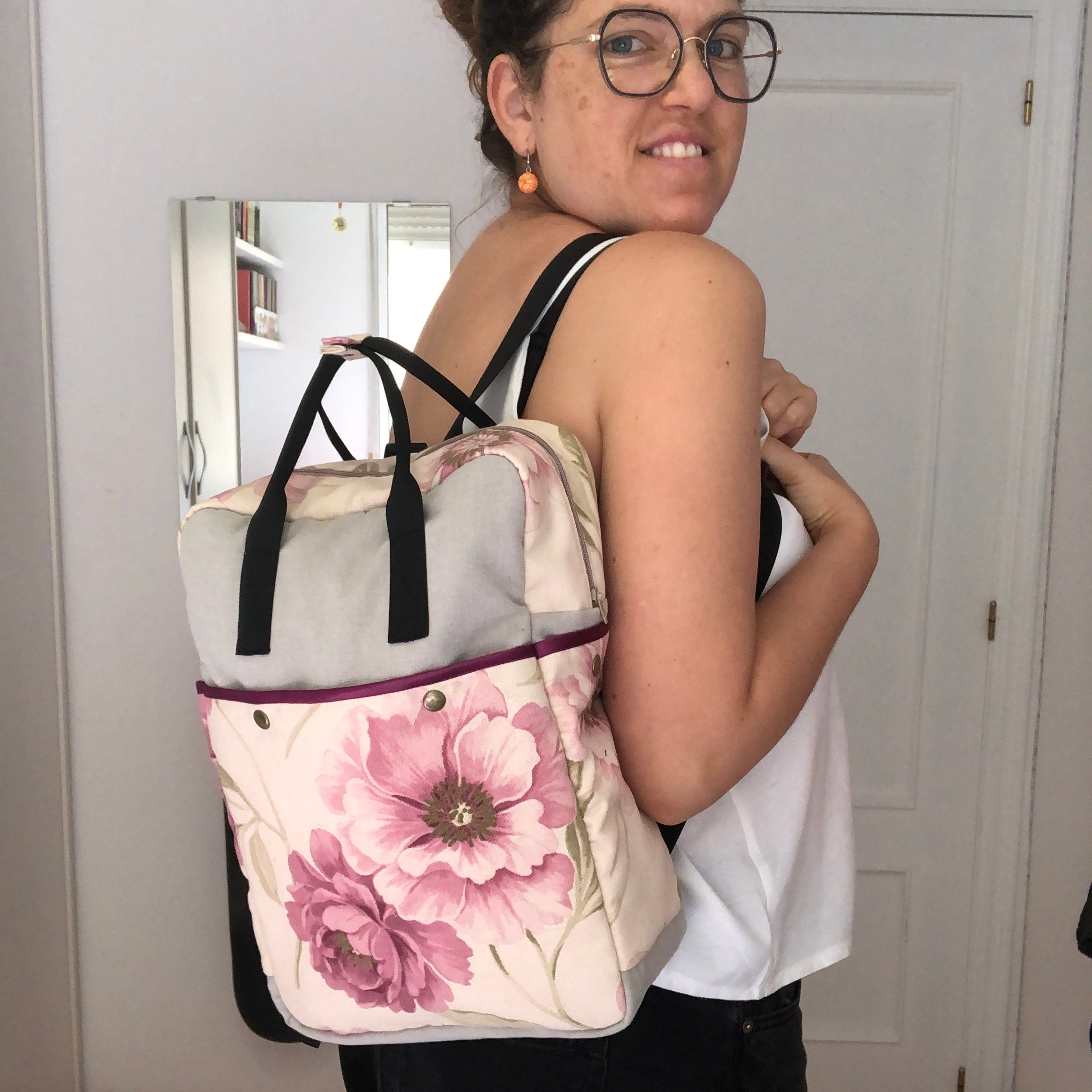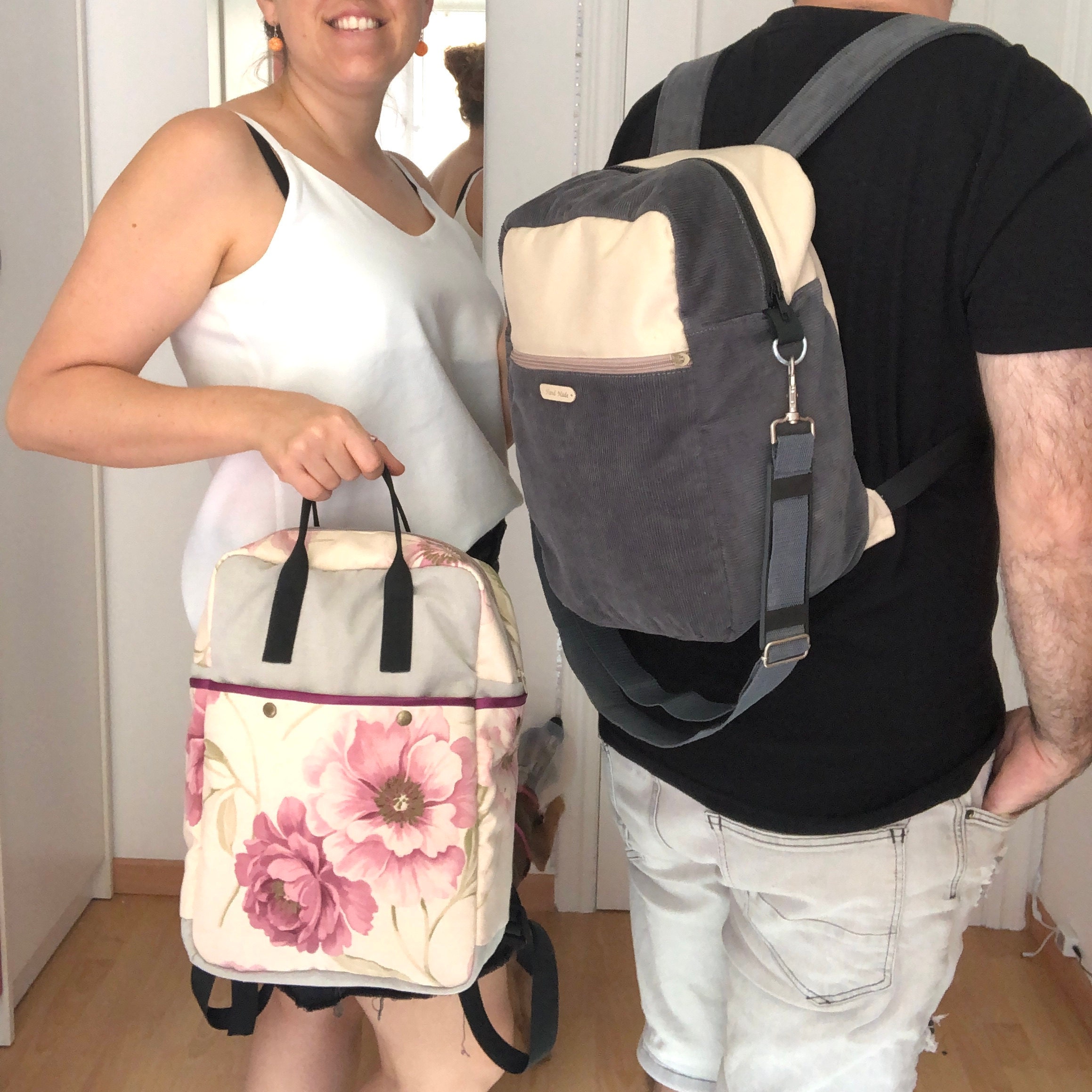 Backpack sizes M and L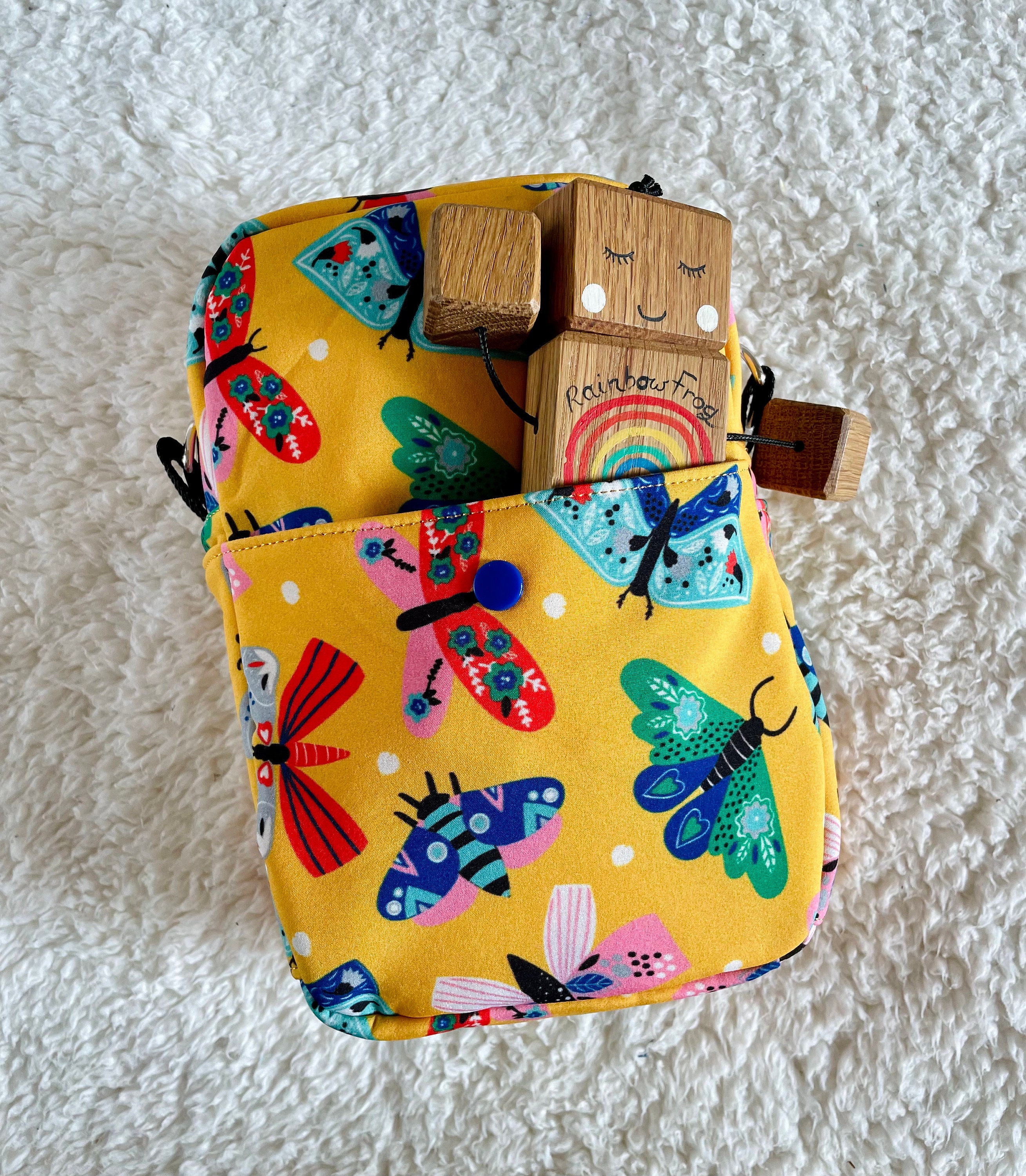 Shoulder bag - canvas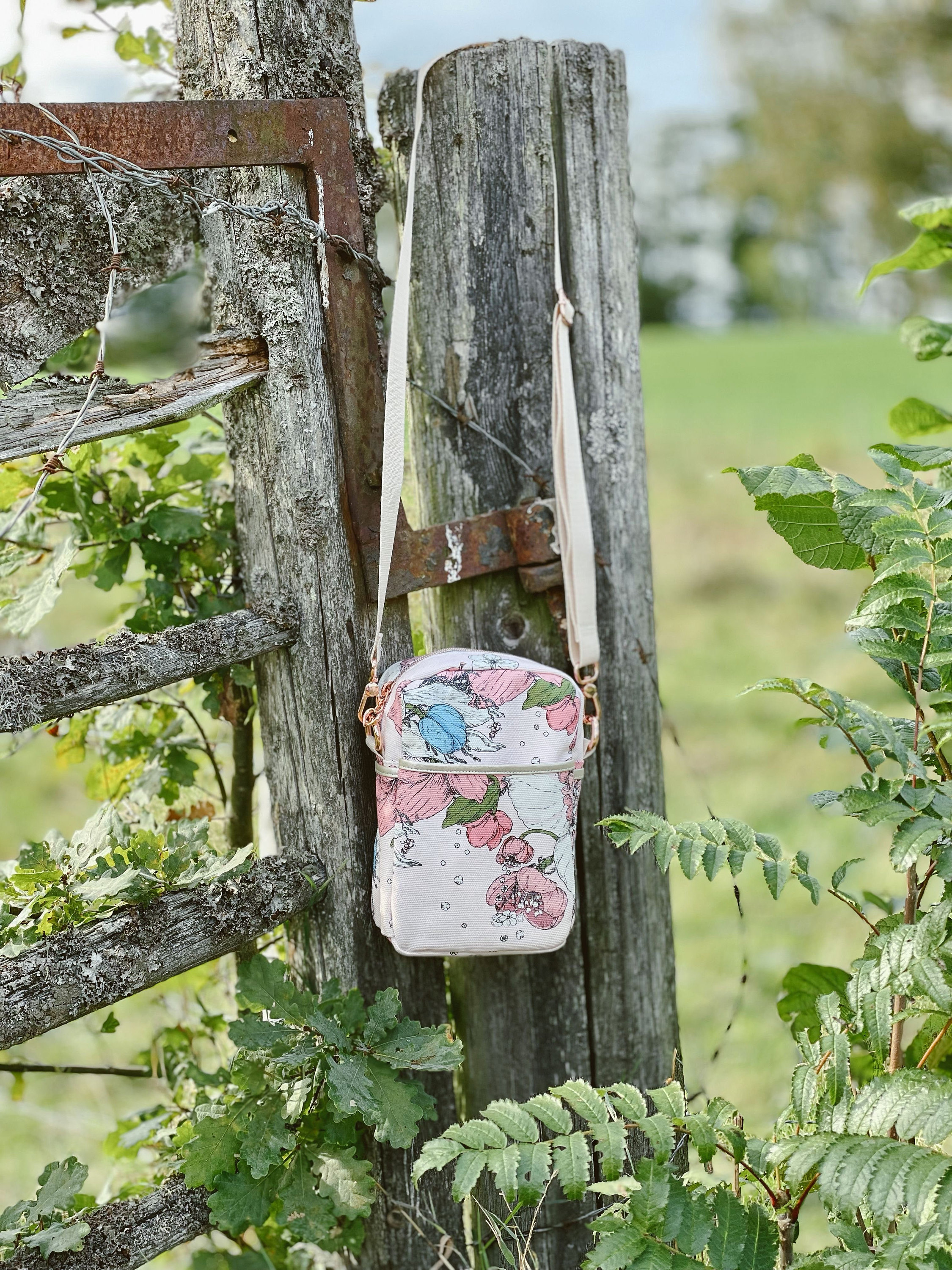 Shoulder bag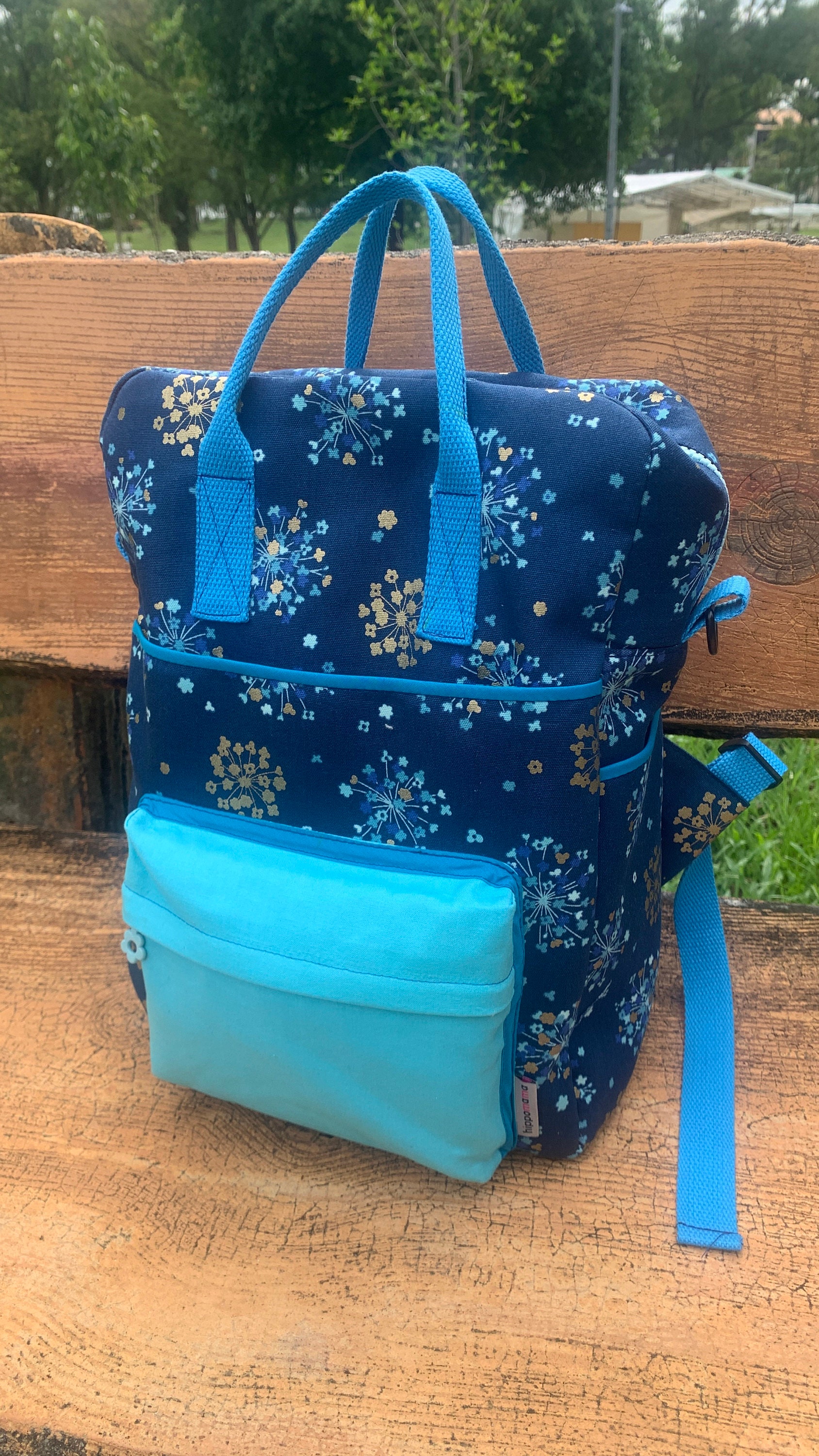 Backpack - canvas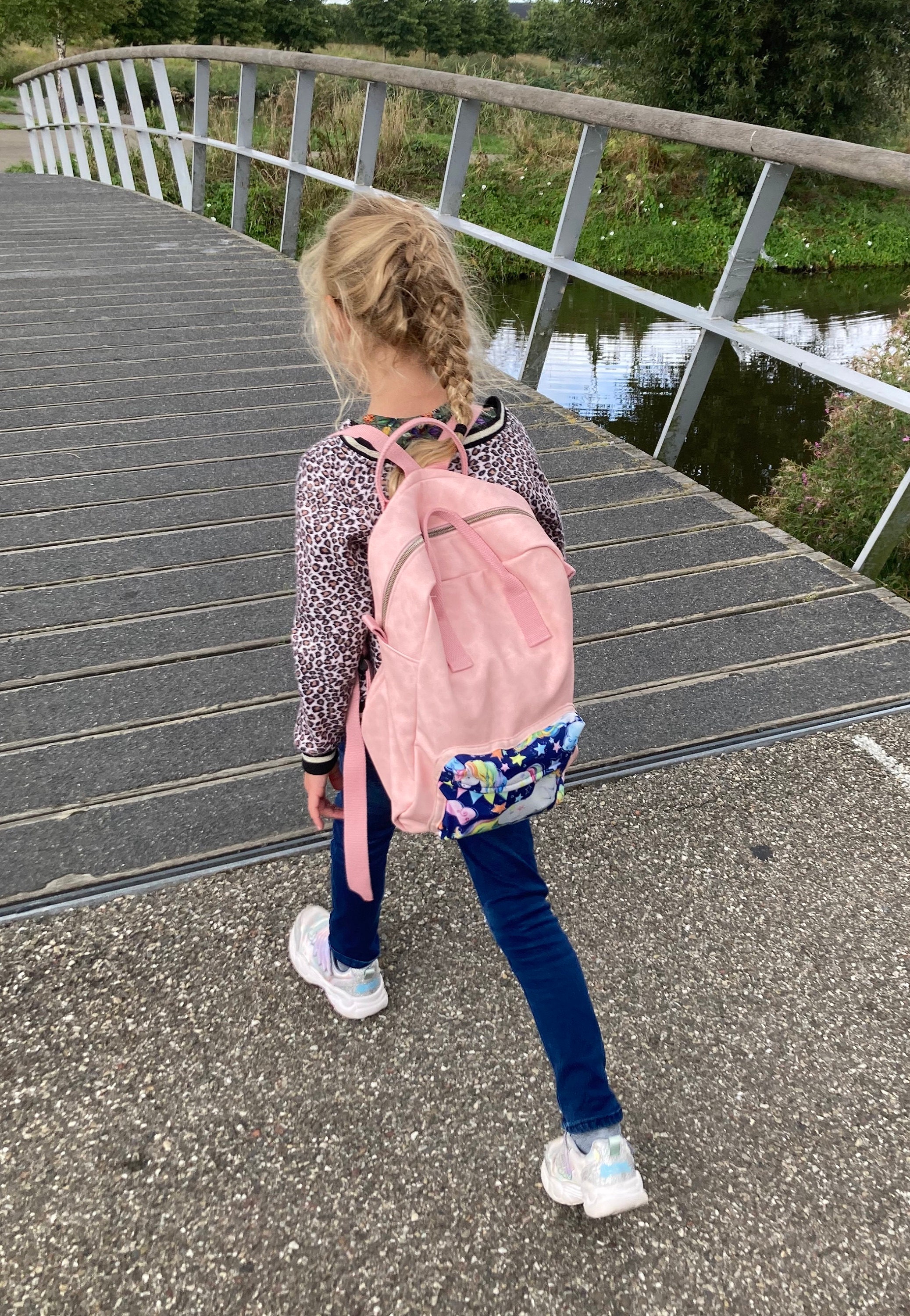 Backpack - oilskin/ canvas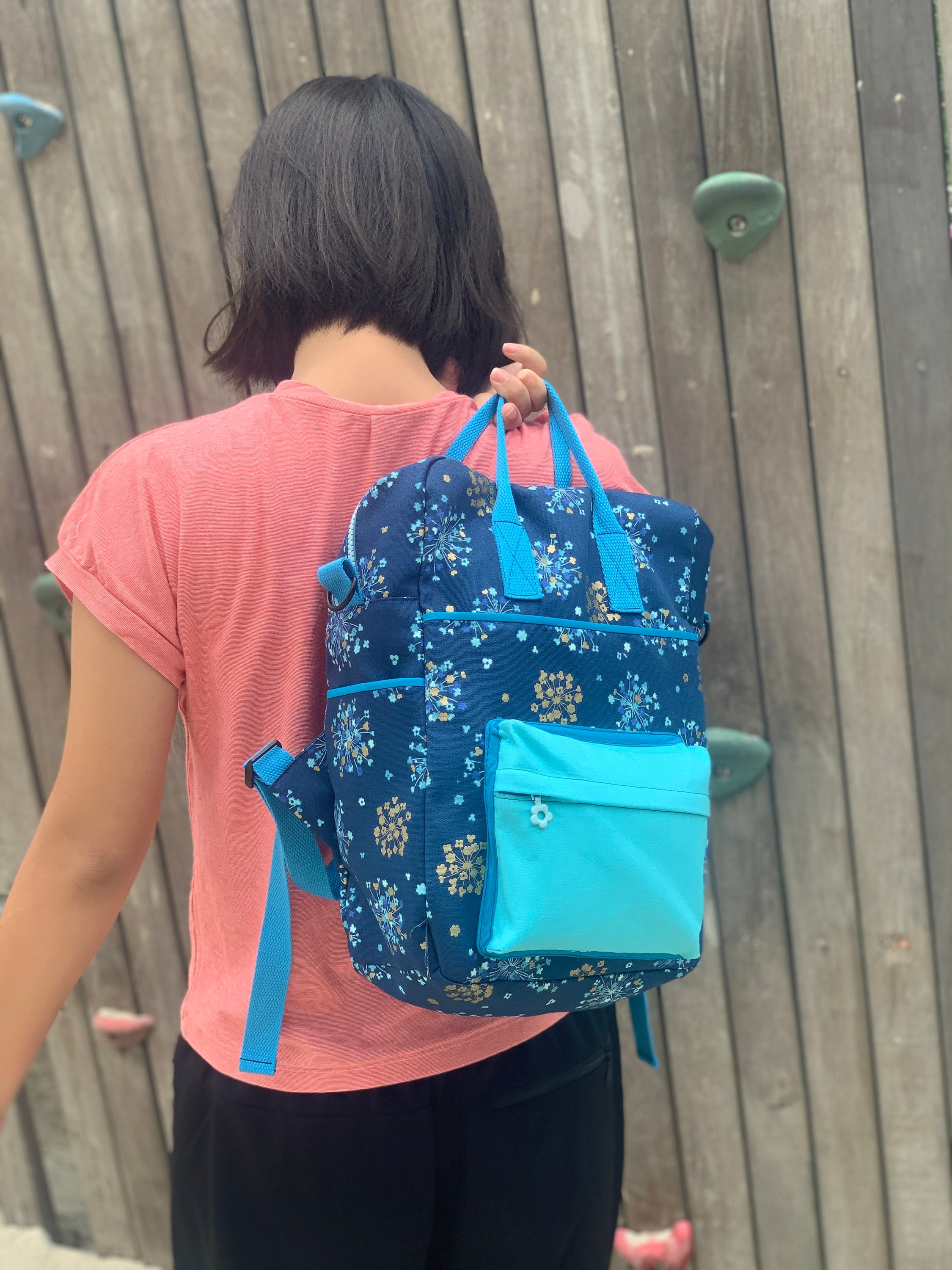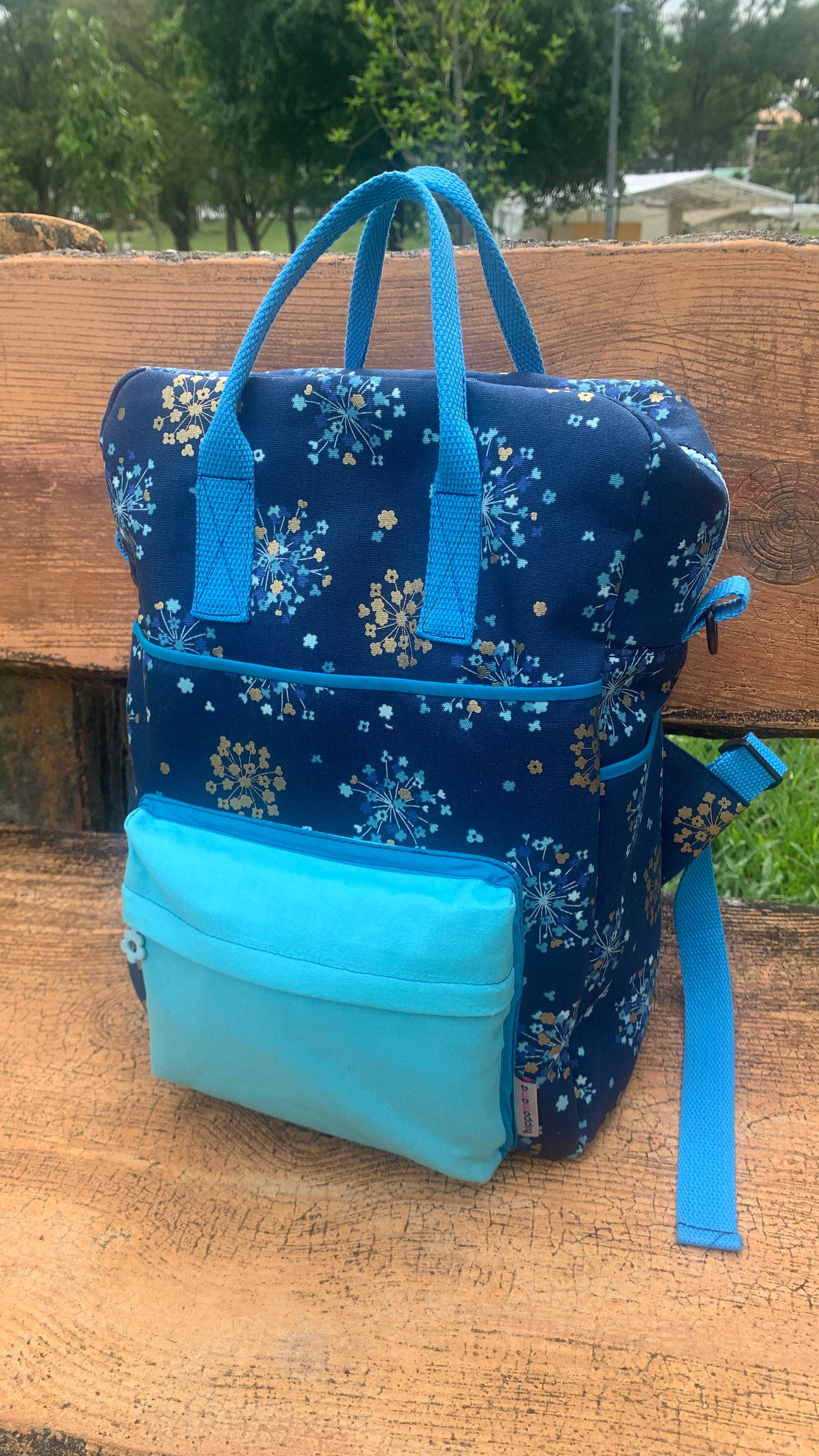 Backpack - soft canvas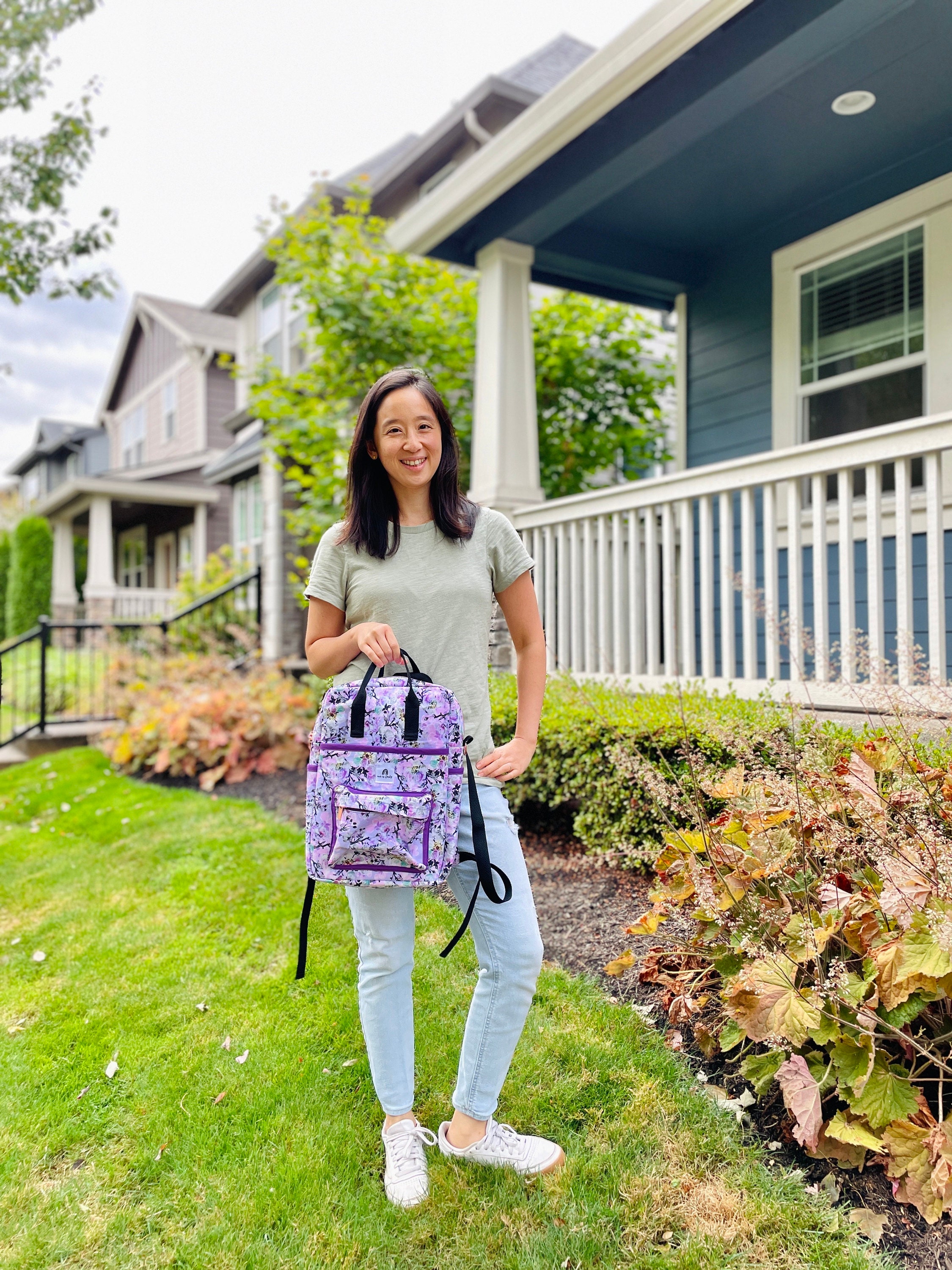 Backpack - canvas/ decovil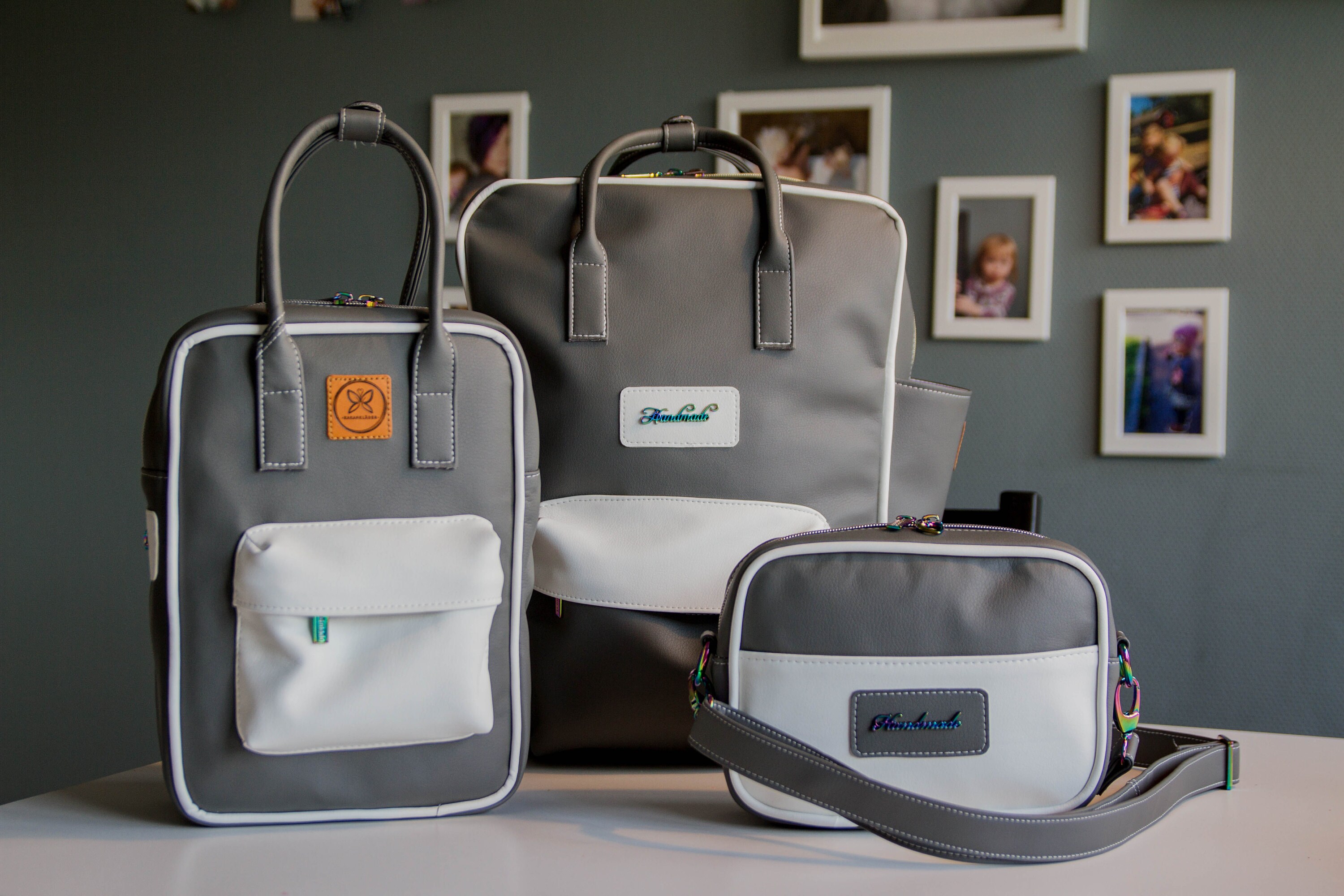 Backpack, lunch bag standing and shoulder bag horizontal - faux leather with pipping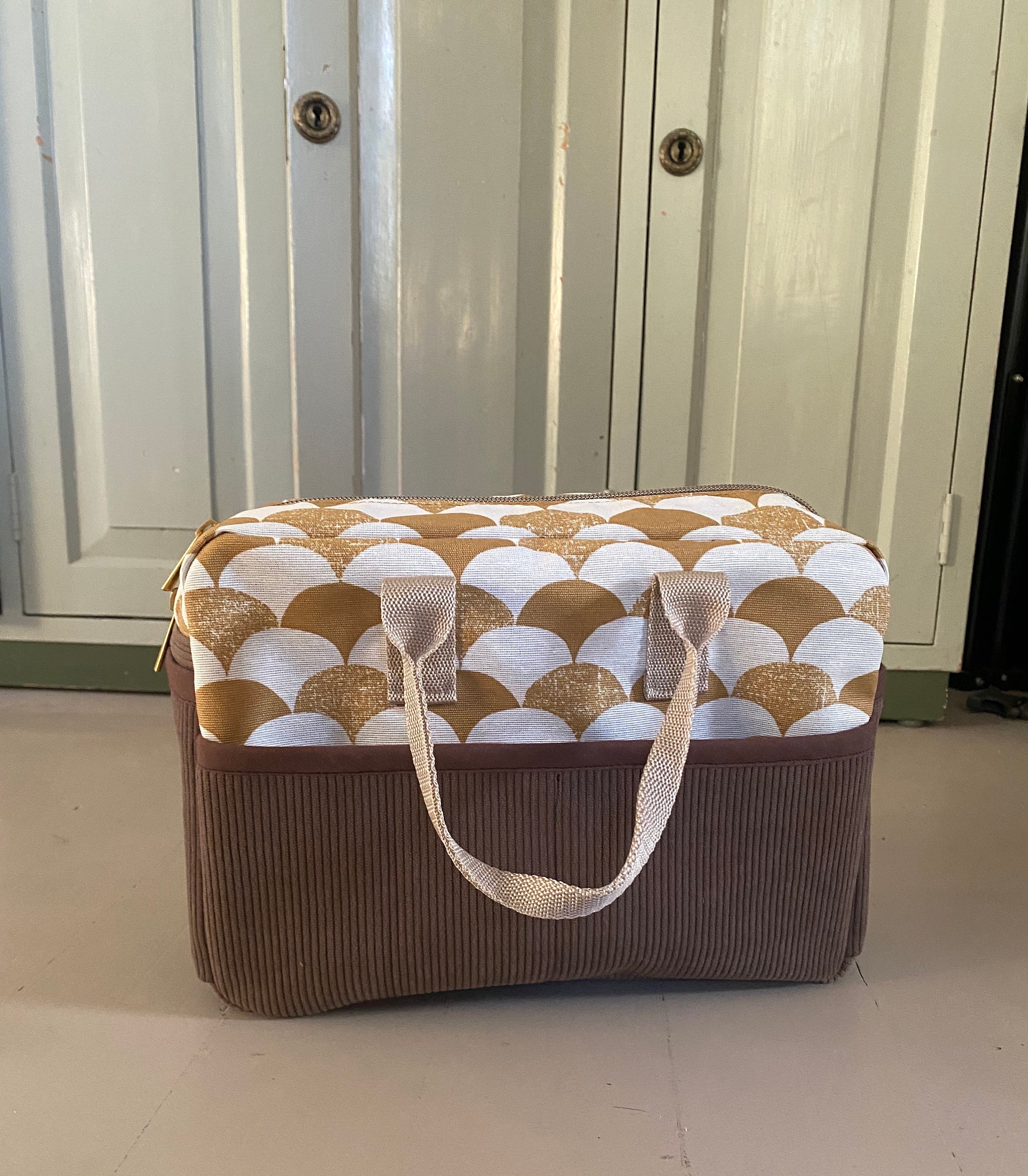 Lunch bag - waxed fabric/ corduroy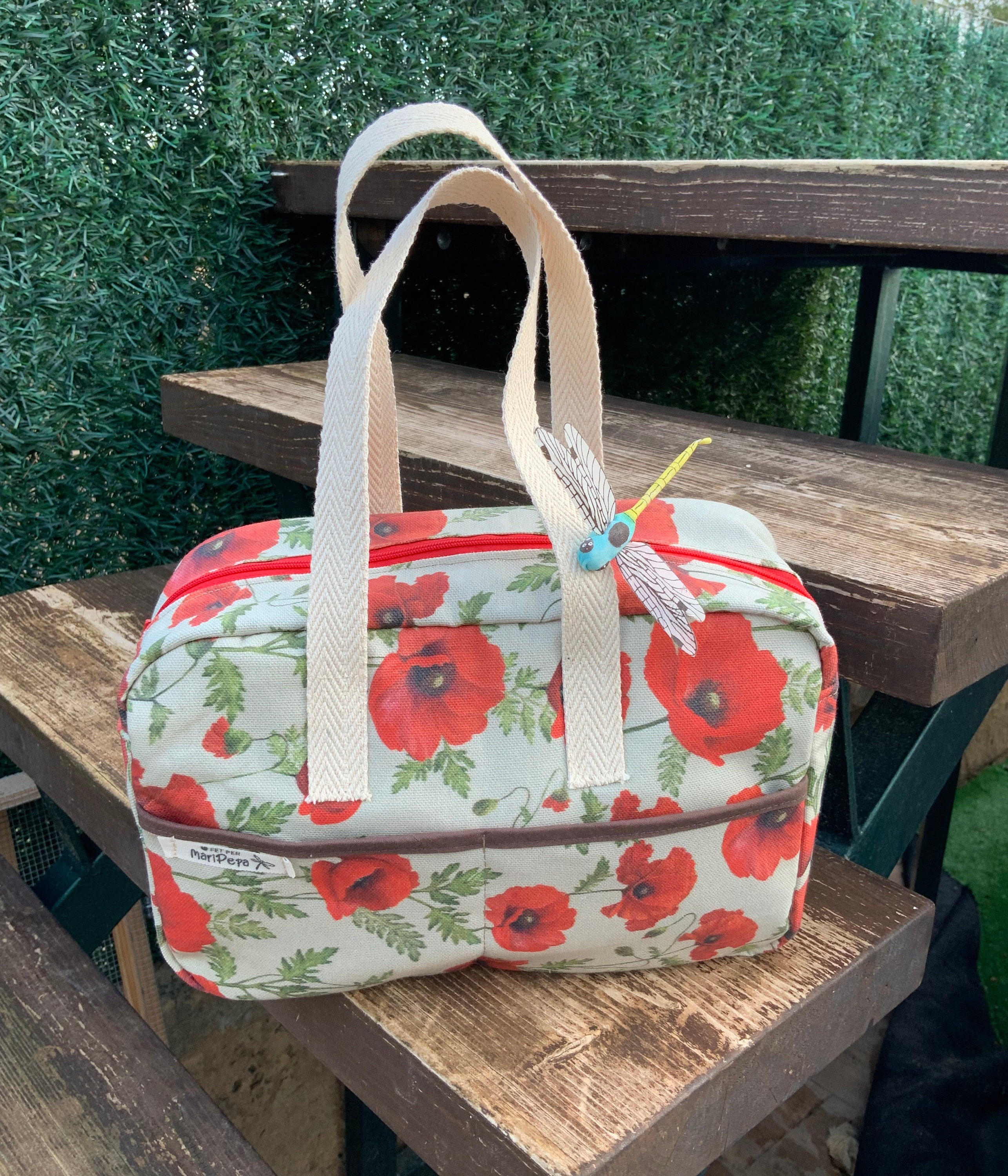 Lunch bag - Panama fabric/ interfacing H 640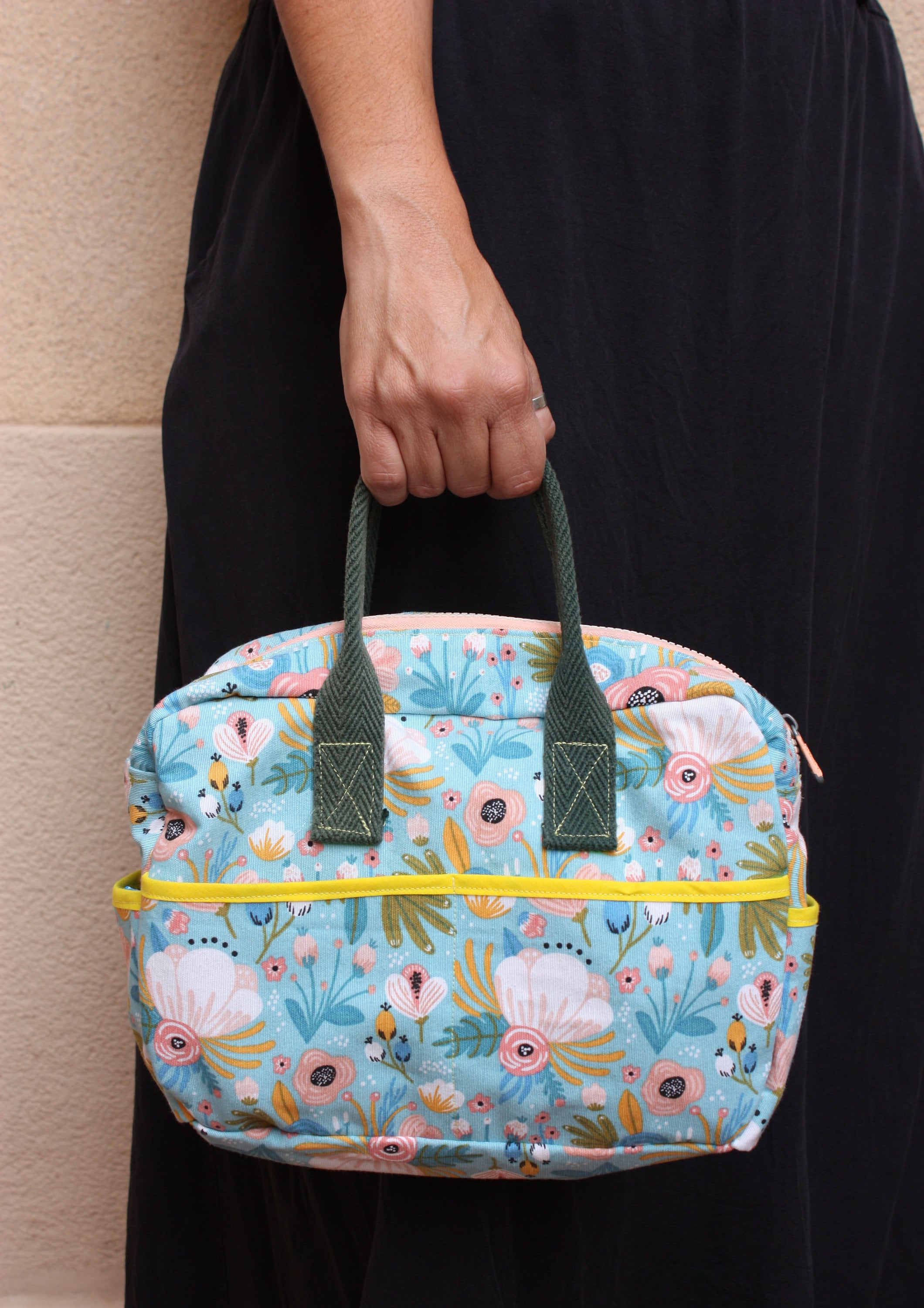 Lunch bag - canvas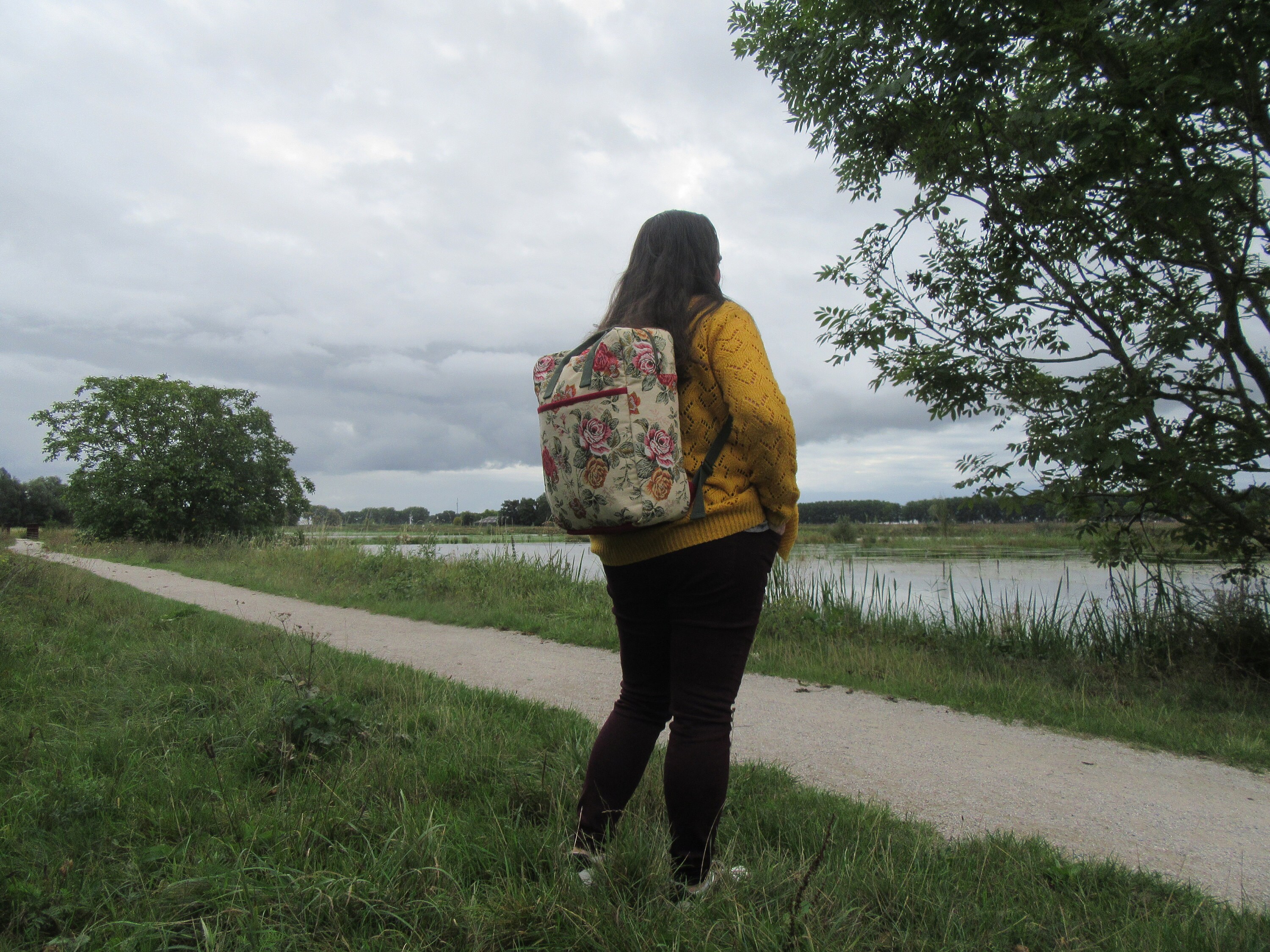 Backpack size L - gobelin with fleece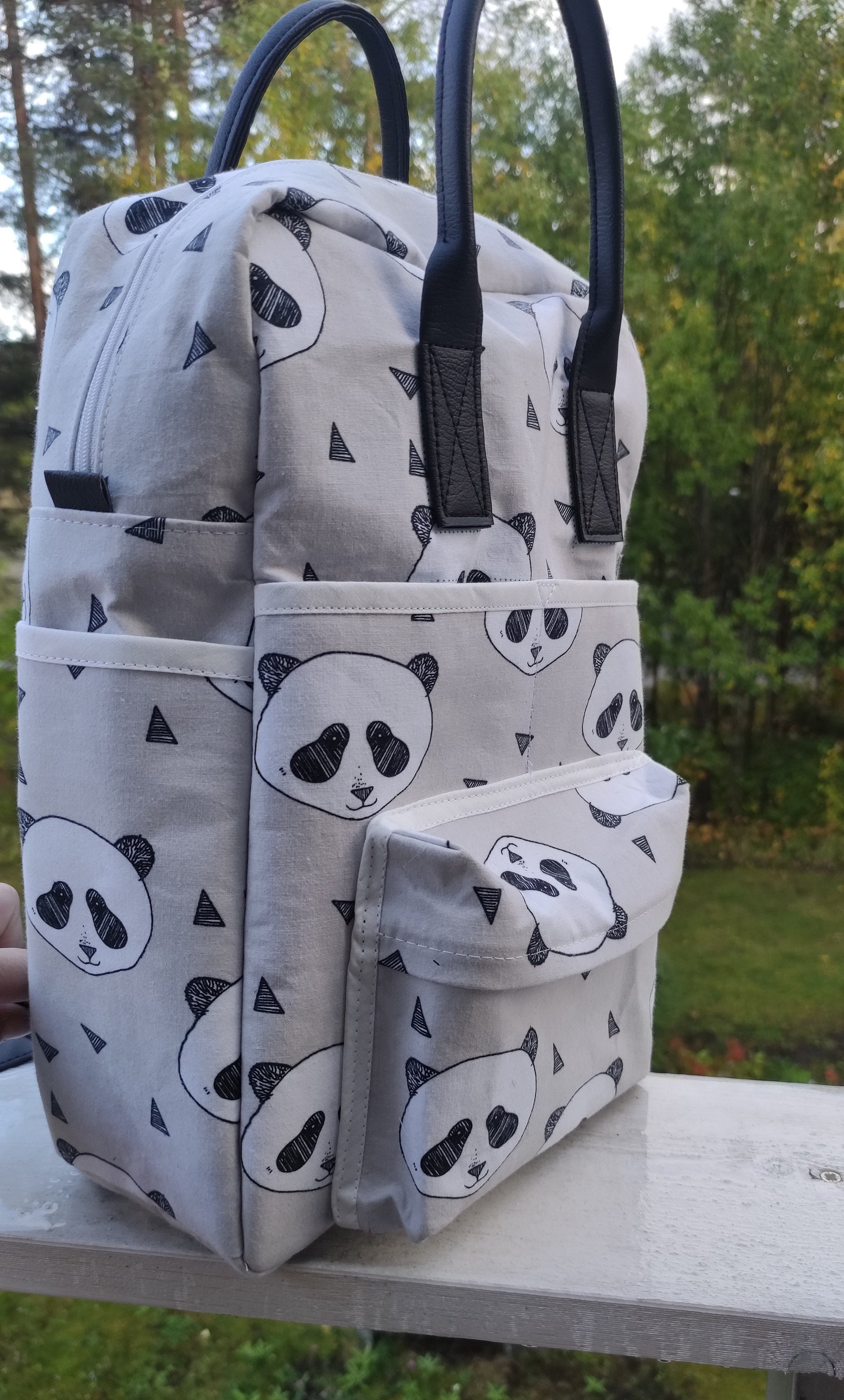 Backpack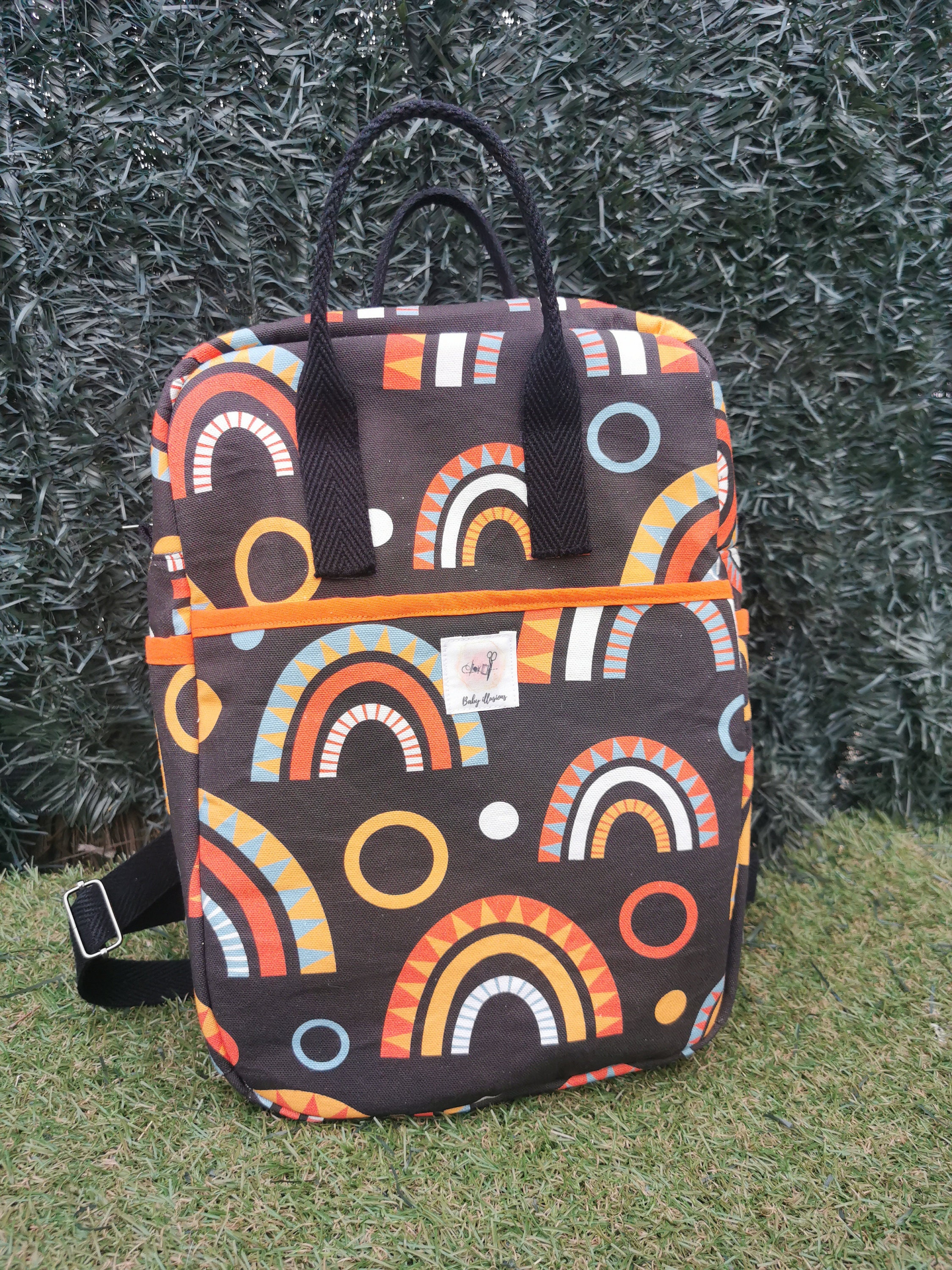 Backpack - canvas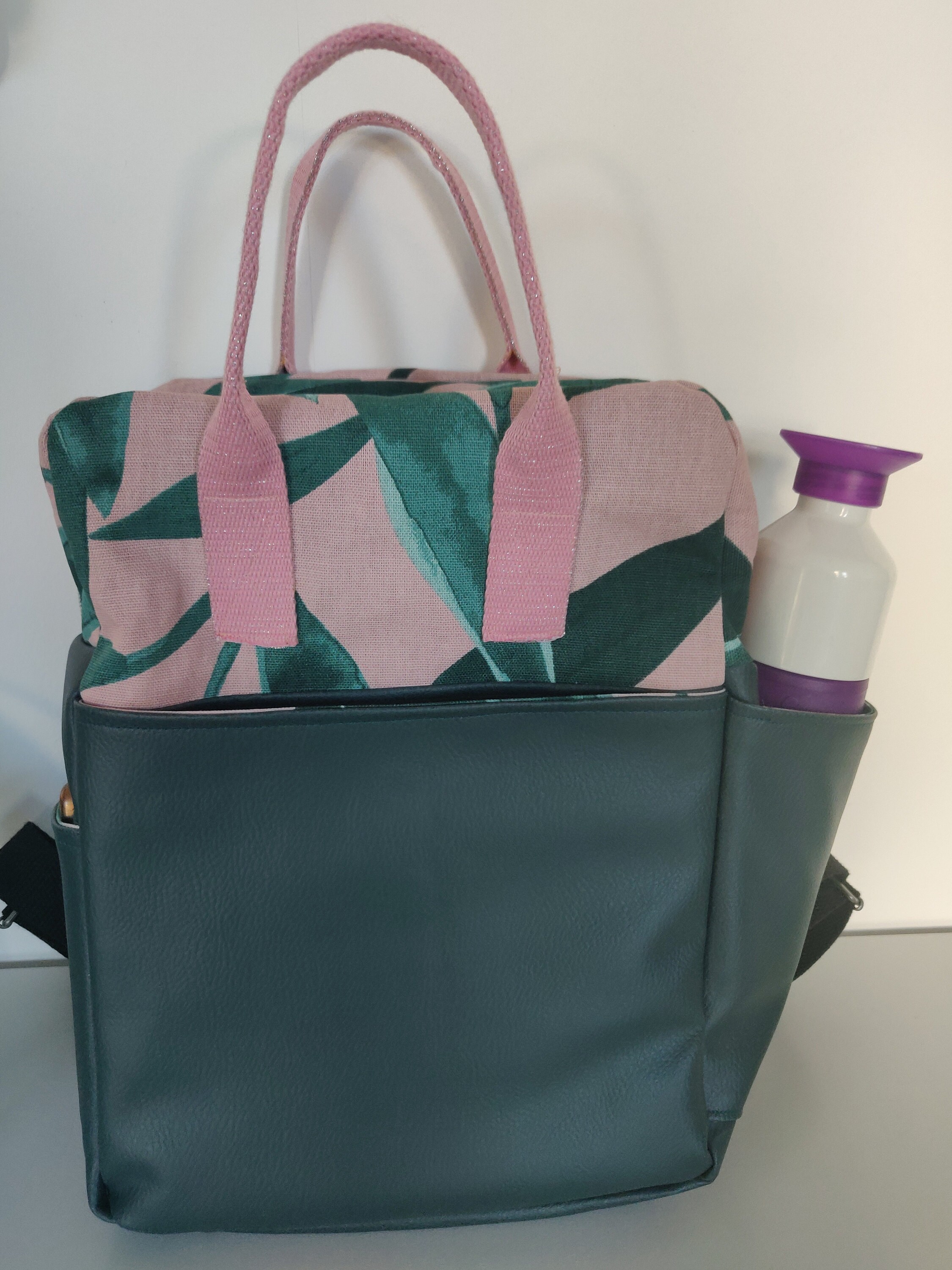 Backpack - canvas/ faux leather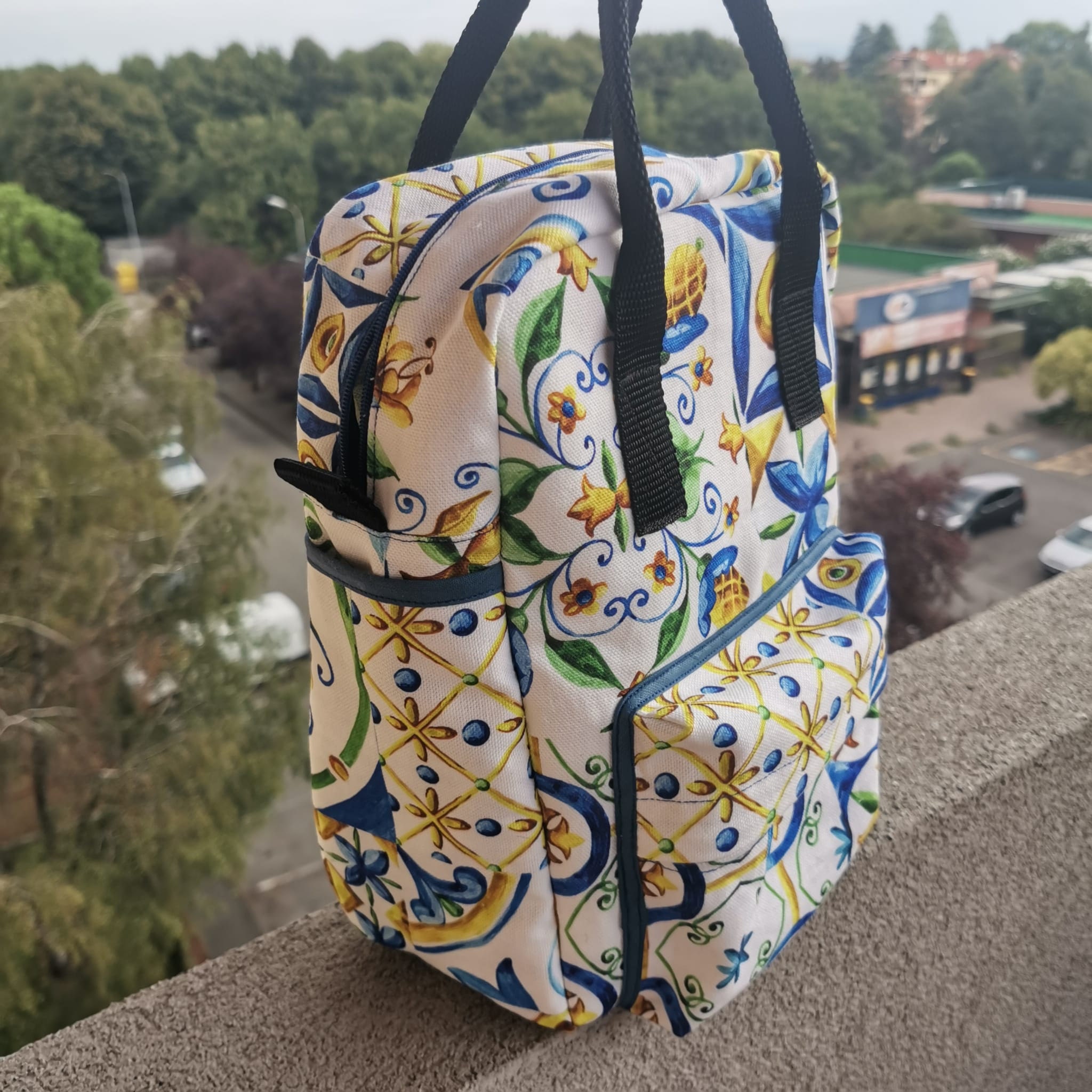 Backpack - canvas