SEWING PATTERN: GIRLS TIERED DRESS
The tiered dress is designed comfortable and has a slightly oversized fit. 
It comes with many options to choose from. You can turn the pattern into top, tunic or dress, with short, 1/2 sleeves or long sleeves, furthermore you can choose between 2 different sleeves styles, puffed or regular on the shoulder, etc... the variations are endless and perfect to be used in summer or winter.
Follow our facebook community and share your photos using this design with others members of the group and ask for advices, new ideas and some offers that are available exclusively for members... be one of us, join our community!!
https://www.facebook.com/groups/ivlhechoconamor
PATTERN TYPE: 
PDF - A4/ USLetter, A0 and Projector (layered).
AVAILABLE SIZES:
US: 3 months - 10 years
EU: 62 - 140
SEWING LEVEL: 
Confident Beginner. 
DESIGNED FOR:
Knit fabrics.
Woven fabrics.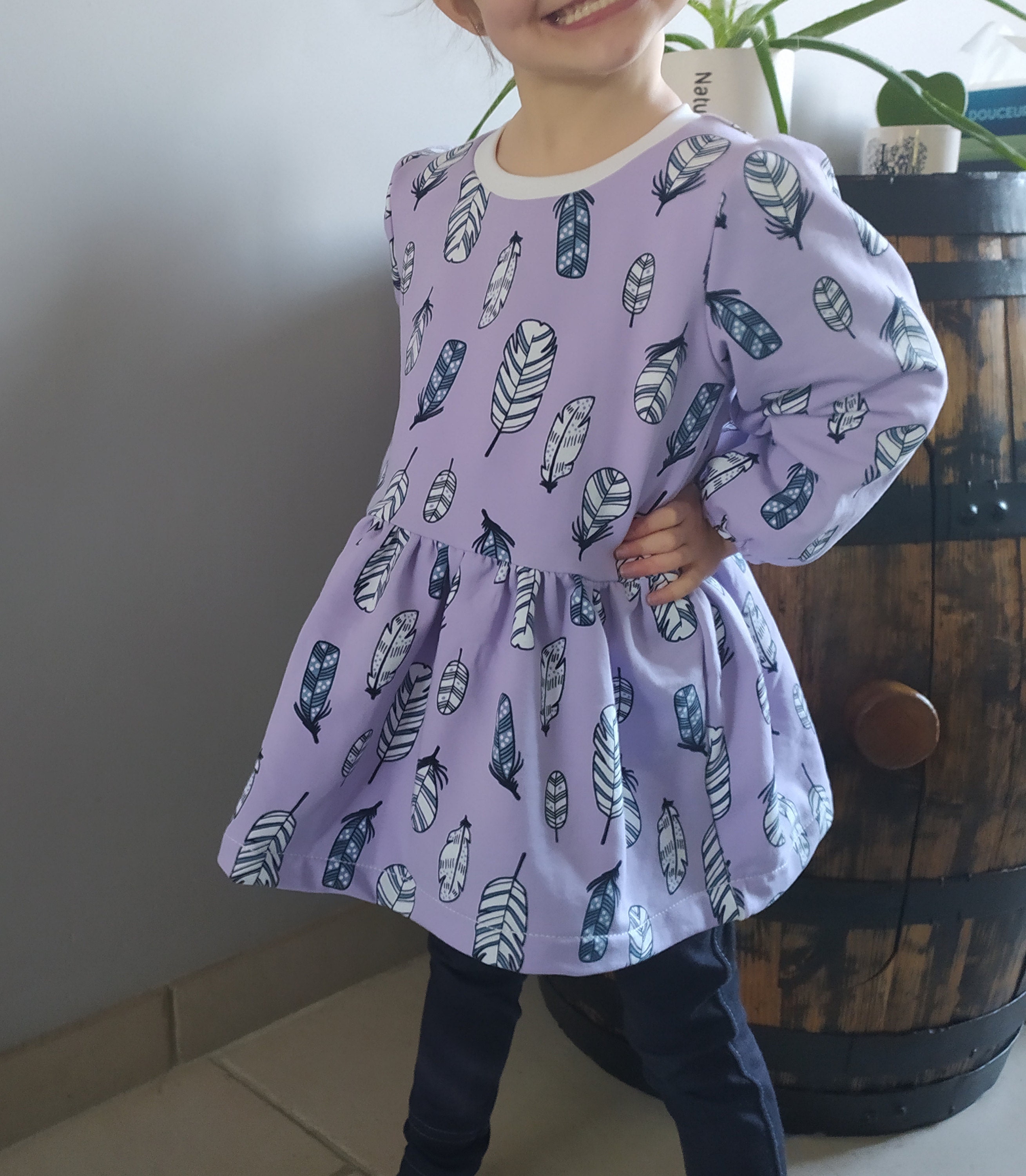 Size: width 2T, length 4T, body extended by 10 cm, 1st tier, long sleeves.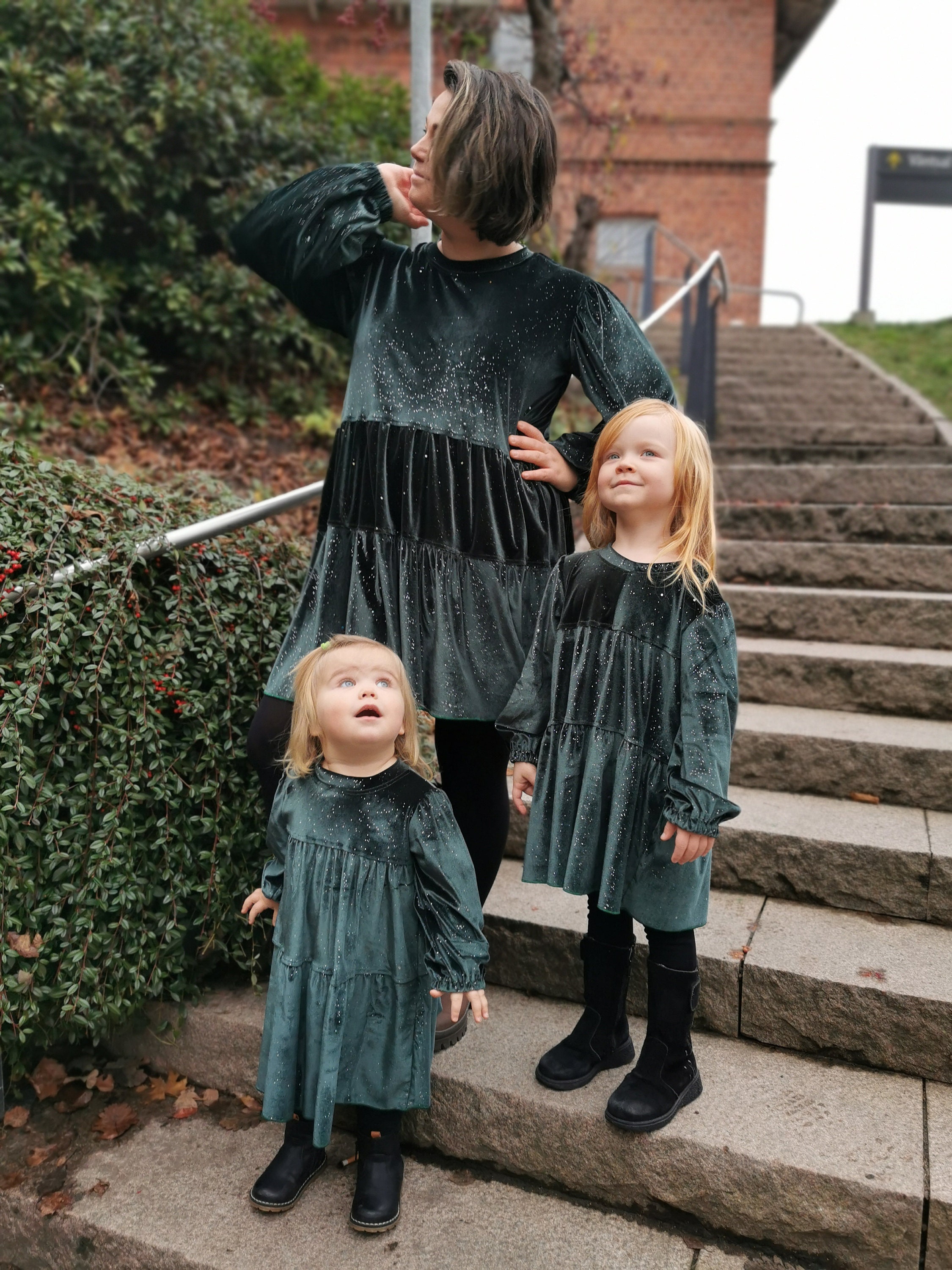 Size: 2T + 5 years, velvet fabric, long sleeves.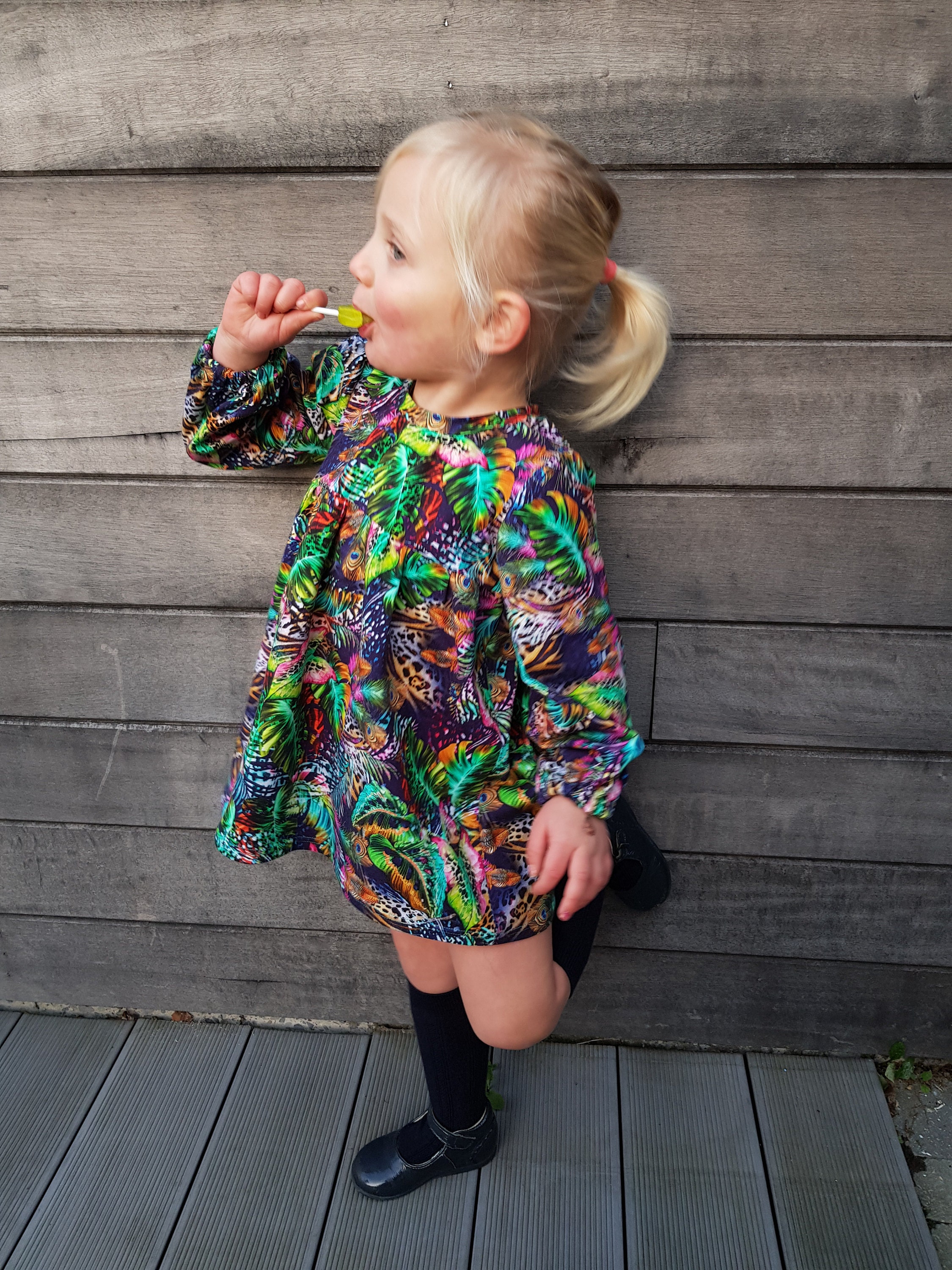 Size: 3T, knit fabric, long sleeves, 1st tier double height.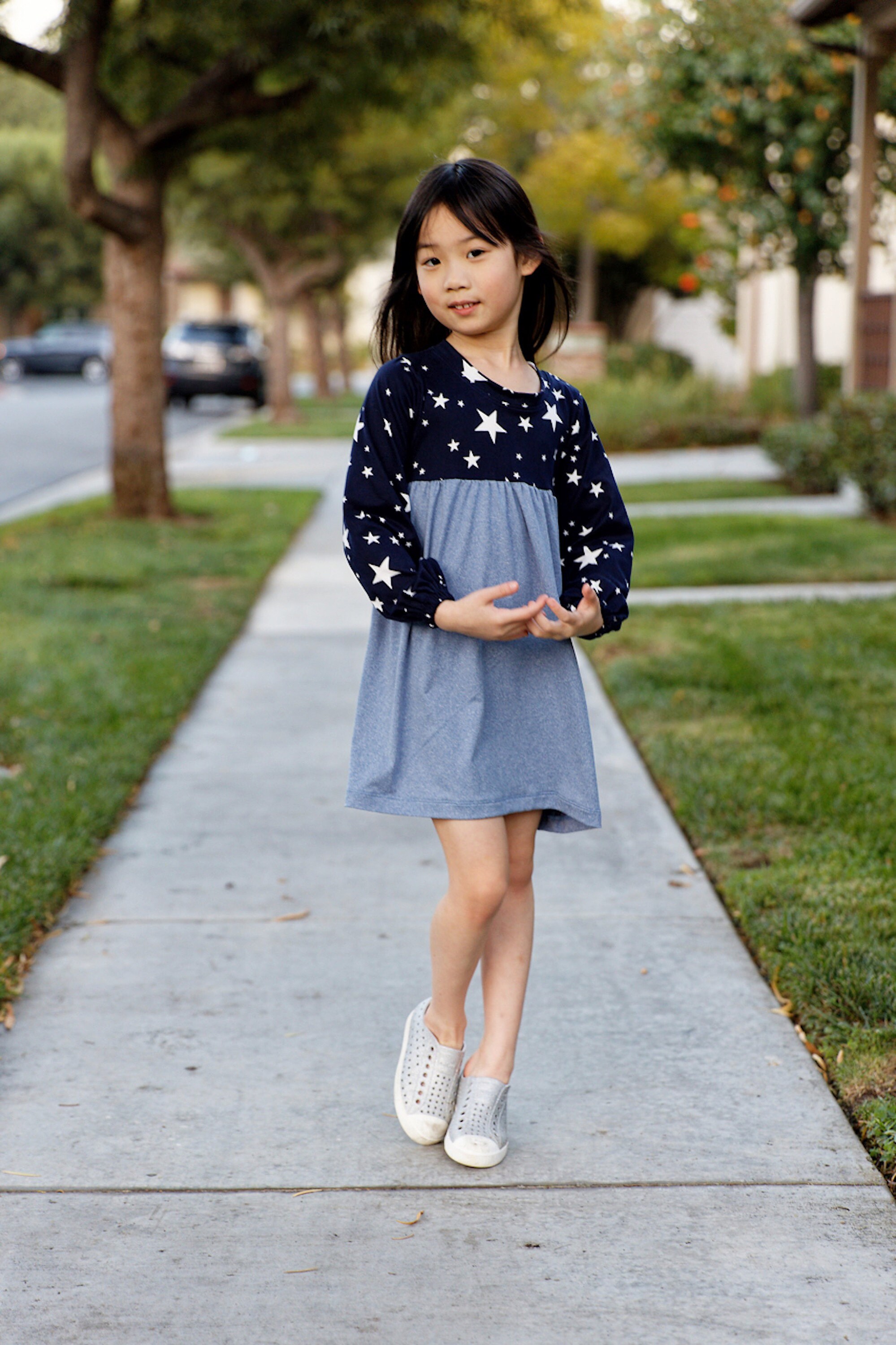 Size: 3T with length 6 years, double brushed polyester fabric, 1st tier double length, long sleeves.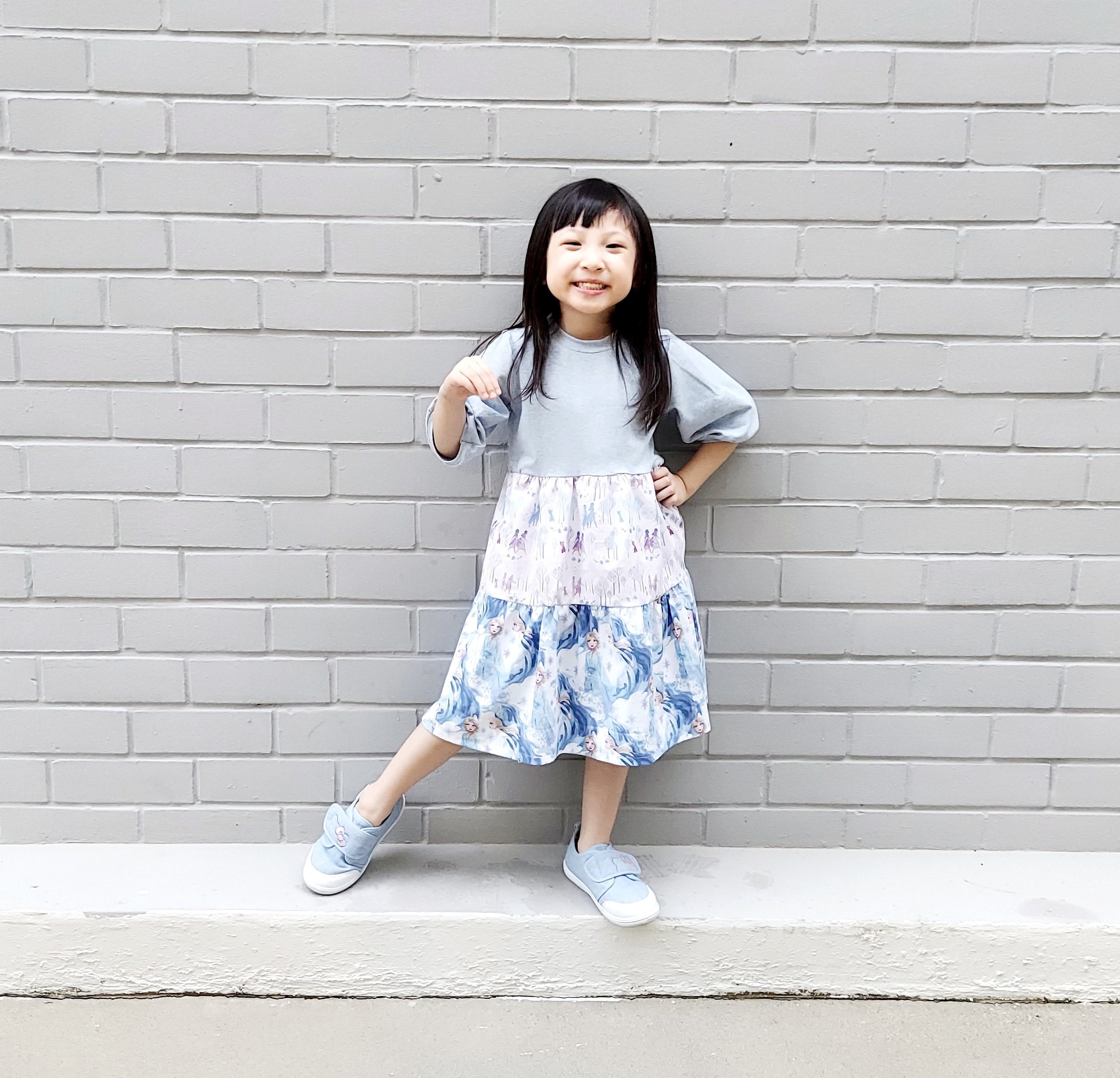 Size: 4T, mix of woven and knit, body extended by 8cm, 7/8 sleeves.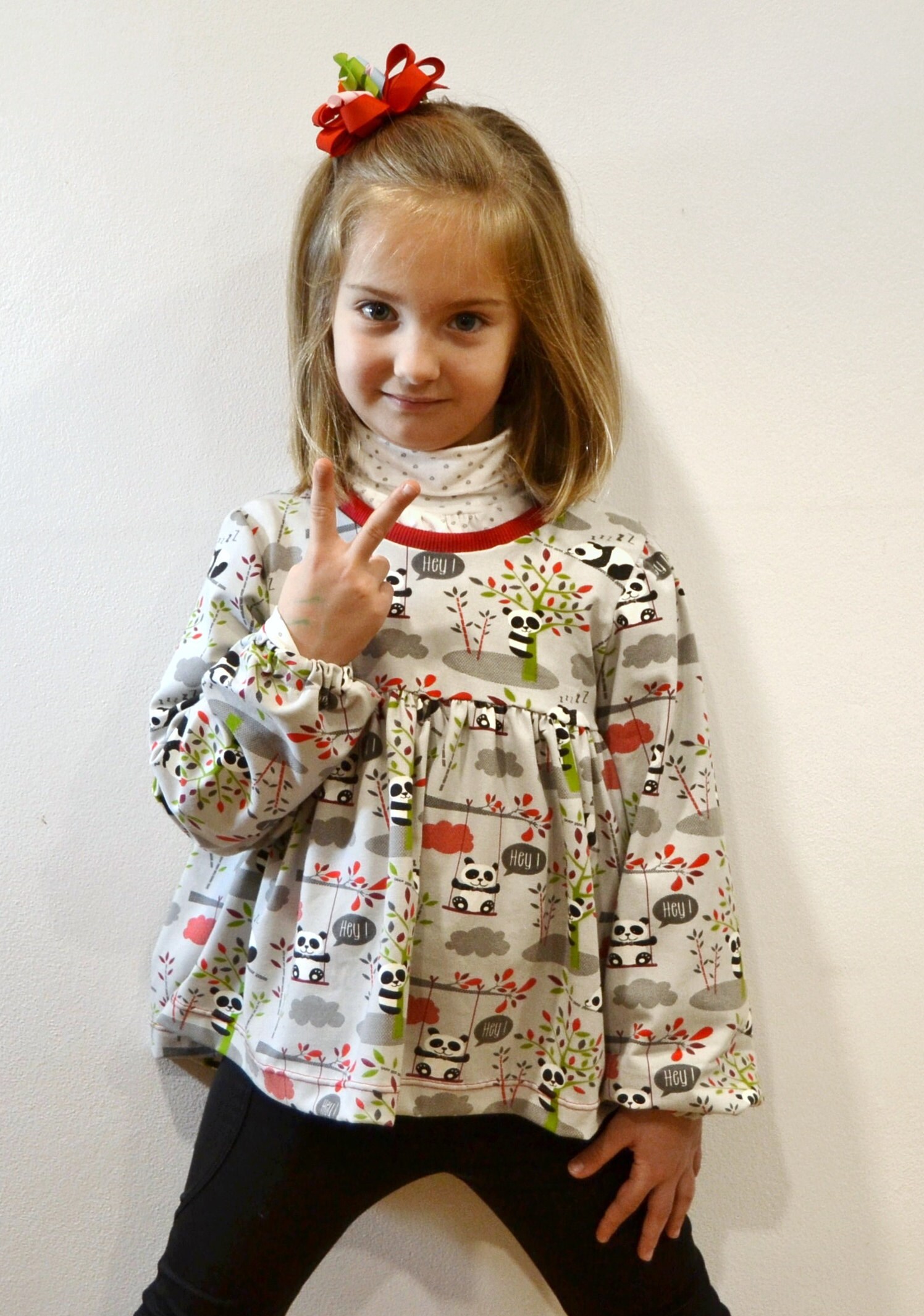 Size: 7 years, knit - jersey fabric, made with 2nd tier in size 8 years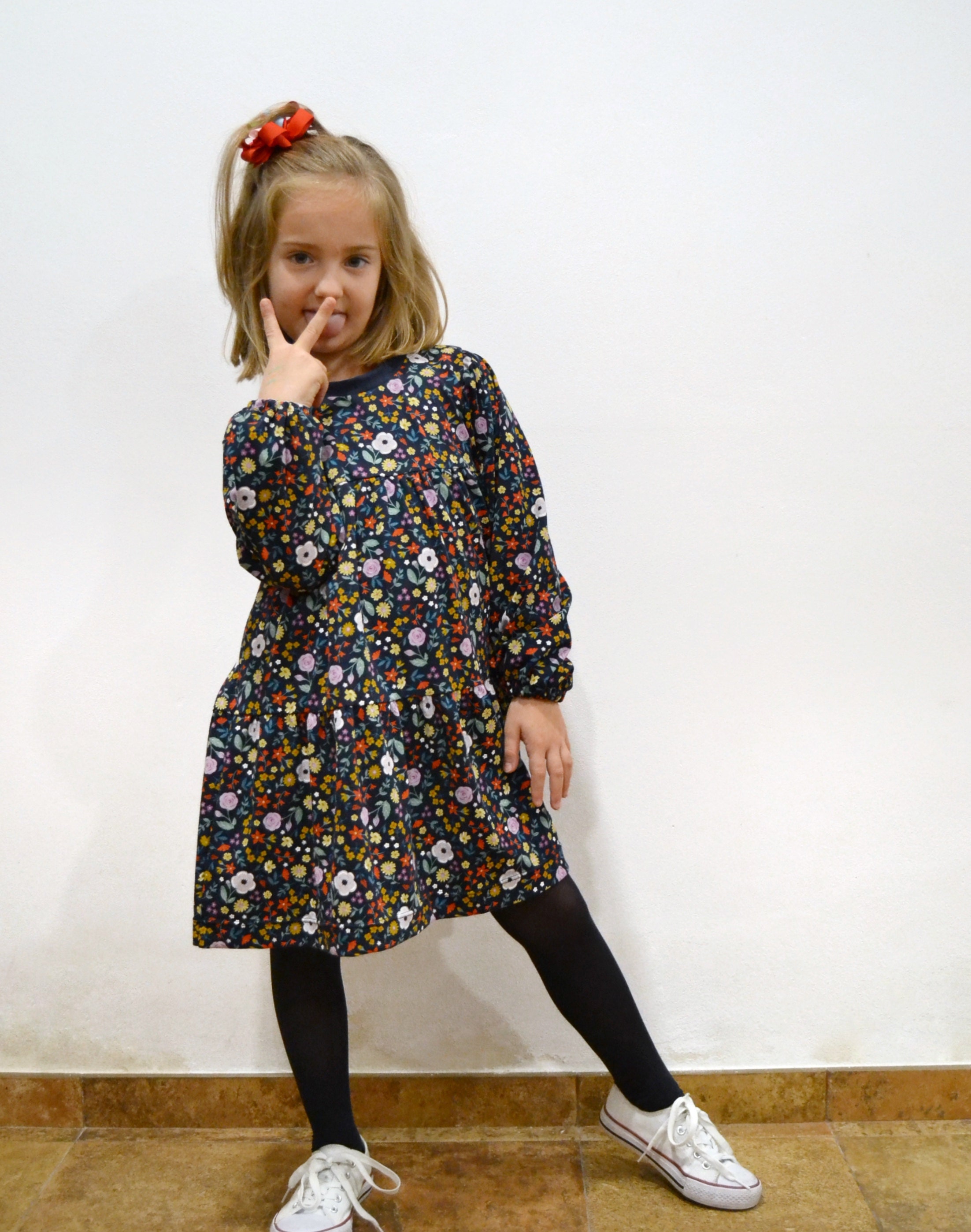 Size: 7 years with sleeve length 8 years.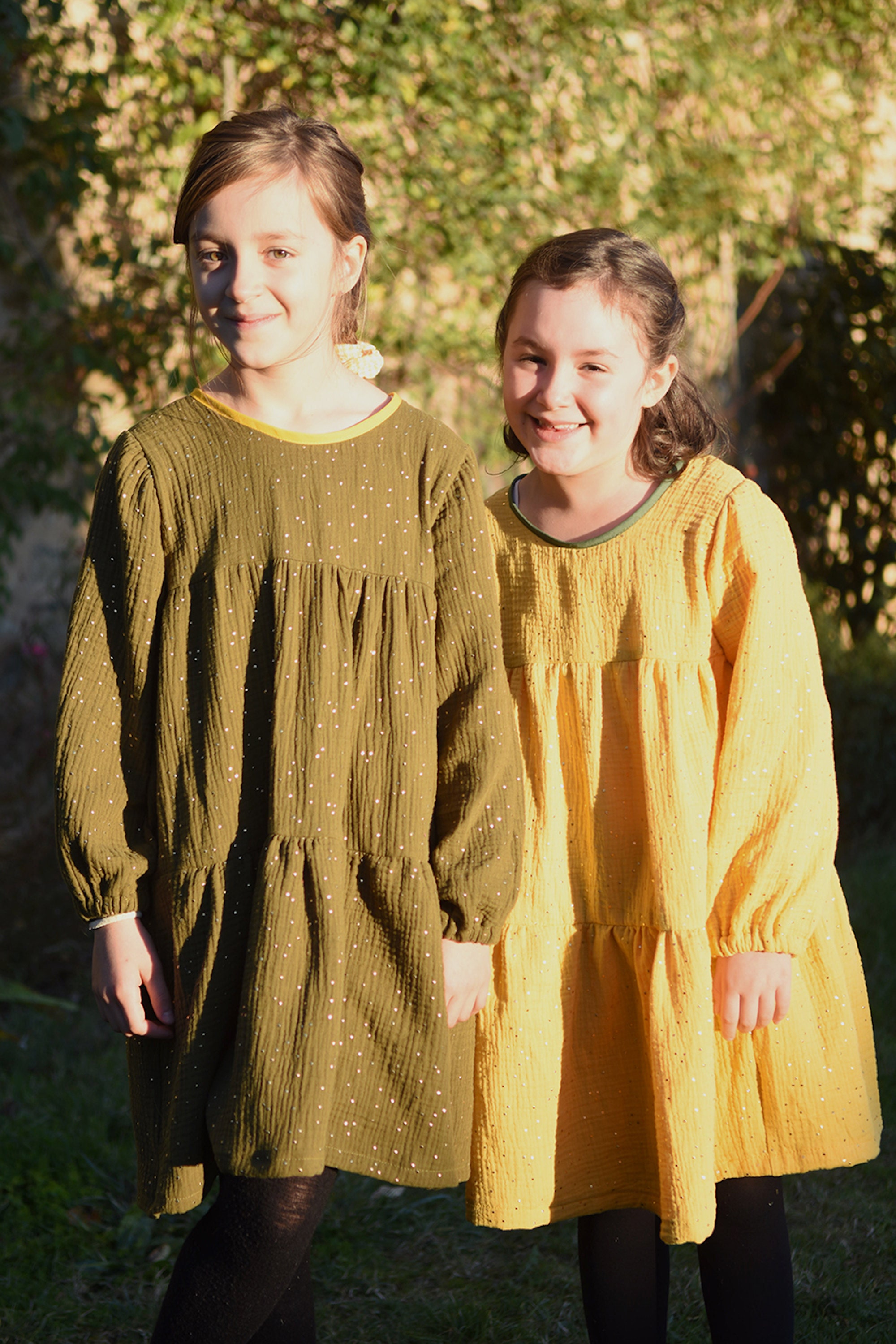 Size: 9 years,  woven - muslin fabric, long sleeves.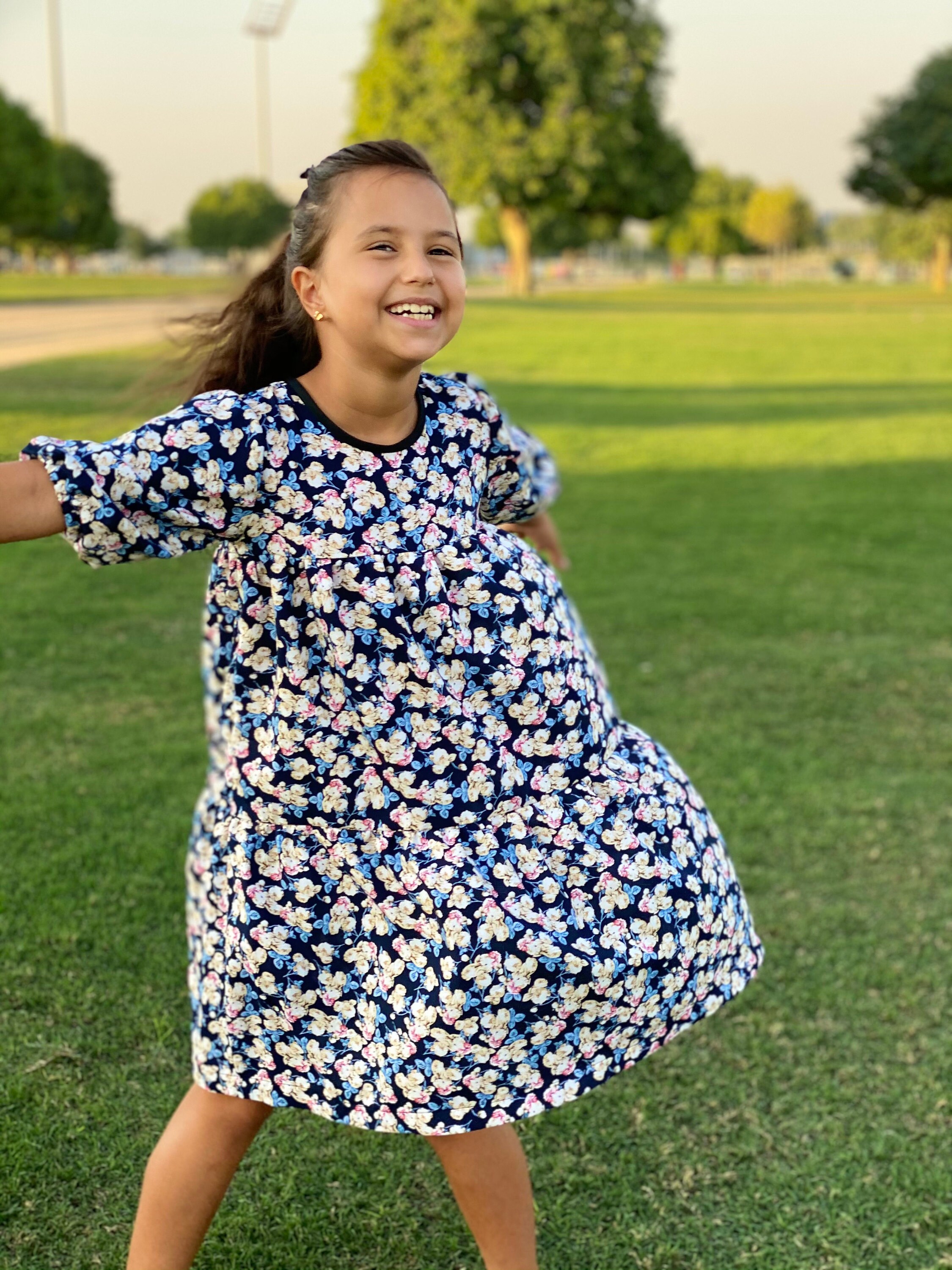 Size: 10 years, woven - viscose fabric, 1/2 sleeves.